WALK REPORT Wow. Got home at 11pm, absolutely exhausted. This Bodiam Castle route will be a good one. Found a place that does cream teas, and a really sweet pub in the little village of Salehurst, which used to have a railway station but now is rather cut off from the rest of the world (which probably gives it some of its charm).
Here are some pics from my solo walk today. Did 17km, which is far longer than the route I'll be taking guests on, but there were some details I had to check. Route today was Robertsbridge – Udiam – Bodiam – Peter's Green – The Curlew – Salehurst – Robertsbridge. [walk profile]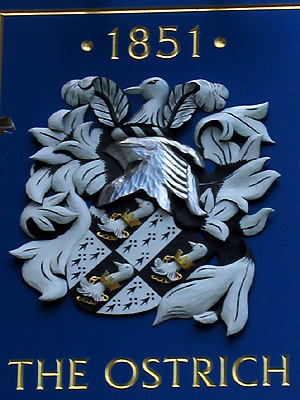 The Ostrich pub, right next to the train station in Robertsbridge.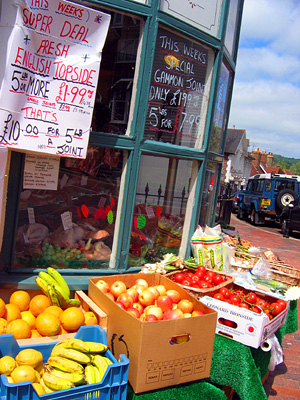 If you need supplies for a picnic lunch in Robertsbridge, this is the place to come!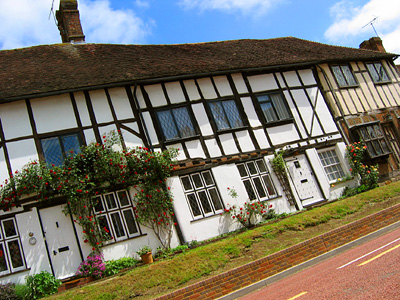 A half-timbered building on the main street in Robertsbridge.