WALK REPORT Wow. Got home at 11pm, absolutely exhausted. This Bodiam Castle route will be a good one. Found a place that does cream teas, and a really sweet pub in the little village of Salehurst, which used to have a railway station but now is rather cut off from the rest of the world (which probably gives it some of its charm).
Here are some pics from my solo walk today. Did 17km, which is far longer than the route I'll be taking guests on, but there were some details I had to check. Route today was Robertsbridge – Udiam – Bodiam – Peter's Green – The Curlew – Salehurst – Robertsbridge. [walk profile]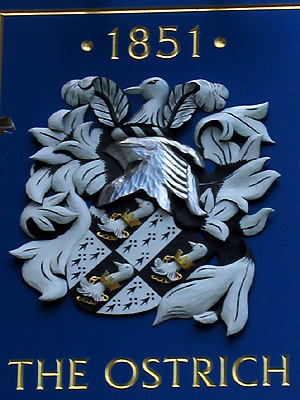 The Ostrich pub, right next to the train station in Robertsbridge.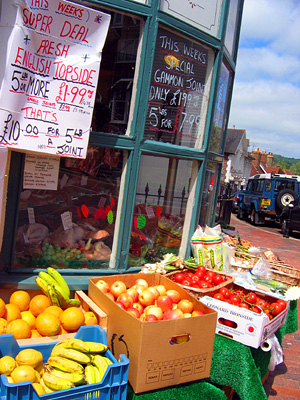 If you need supplies for a picnic lunch in Robertsbridge, this is the place to come!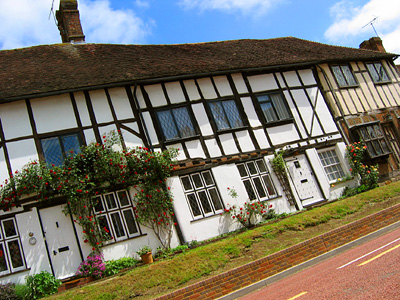 A half-timbered building on the main street in Robertsbridge.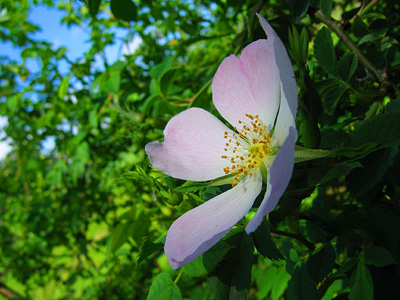 A wild rose in the hedge on the little road that runs down the valley of the River Rother.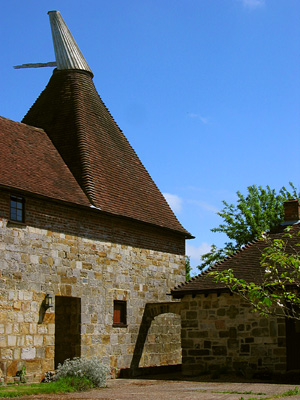 This is an oast house, a building used for drying hops. Lots of hop growing in this region of East Sussex.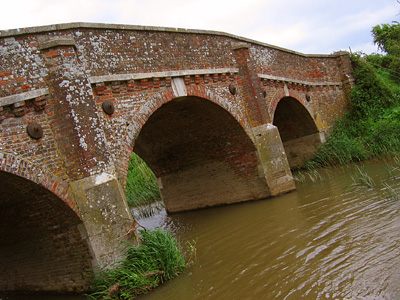 This version of Bodiam Bridge was built in 1796. Getting close to the castle now …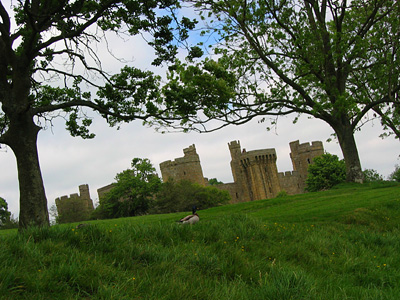 Unfortunately, just as I reached the castle the wind kicked up and the blue skies were quickly replaced by menacing grey clouds. This is the best shot I have – I'll try to get more next time.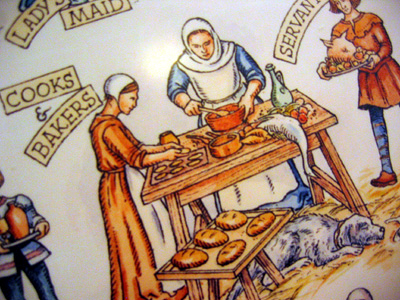 This is a detail of a diagram explaining castle life, part of an exhibit inside one of the turrets at Bodiam.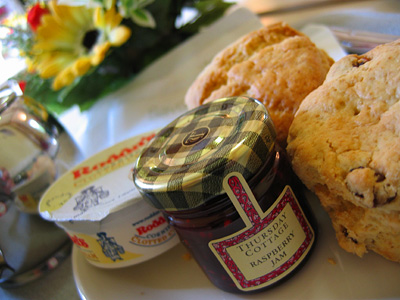 Sustenance in the form of a cream tea. Taken in the cafe at Bodiam Castle.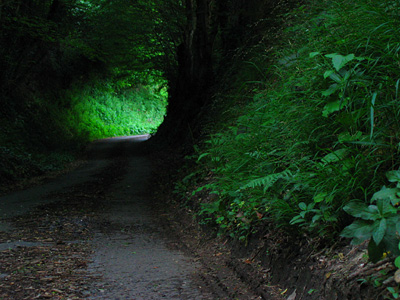 There's some intriguing scenery on the path between Bodiam Castle and The Curlew pub. This enclosed track felt very Hobbitesque.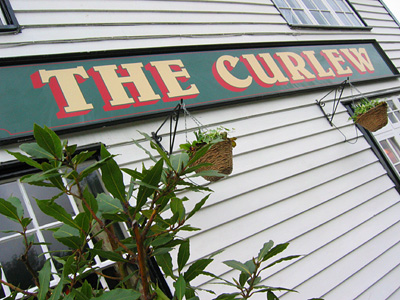 And here we are at The Curlew, a gourmet pub/restaurant. Didn't eat here this time but looking forward to when I can. They're tipped to receive a Michelin star.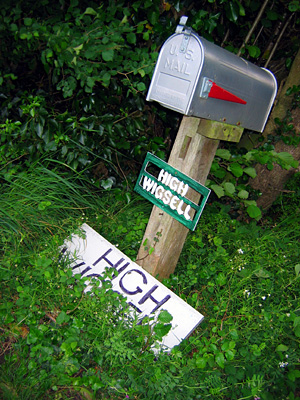 Not a sight you see every day in Sussex – an American mailbox.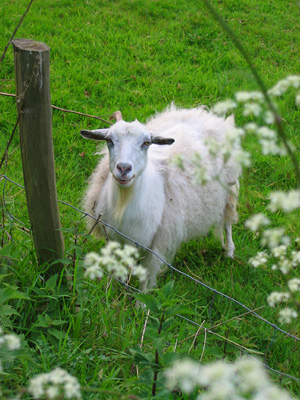 This goat was very pleased when I fed it some weeds it couldn't reach on the other side of the fence.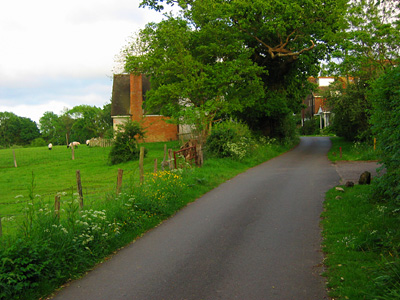 Soft early evening light on the road that goes past Haiselman's Farm, near Salehurst.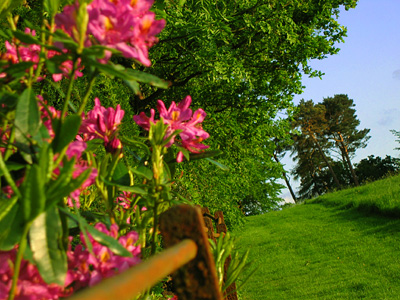 A flowering plant adorns a rusting fence near Higham House.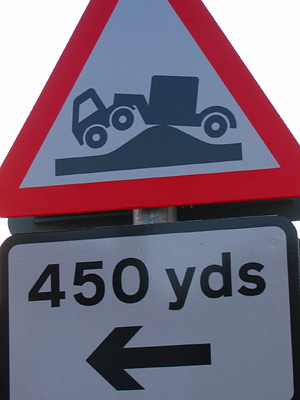 You'd think they'd just fix the road – but no, instead they made a special sign.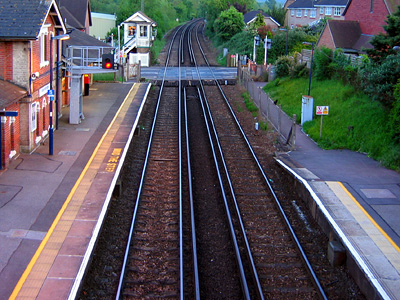 Waiting for the train home. It's nearly nine o'clock in the evening in this shot.
Find out how you can do this walk too! Click here for more info.