WALK REPORT Here at last are some pictures from our Leeds Castle walk. Along with me this time were my friends Guy and Guy (which made for some confusion). Guy brought his specially modified 16mm film camera. Unfortunately, it jammed irreparably just before we made it to the castle.
Route: Harrietsham – Fairbourne Heath – The Pepperbox – Kings Wood – Broomfield – Leeds Castle – Eyhorne Street – Hollingbourne station [walk profile]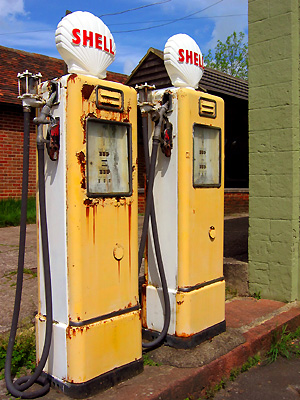 Old petrol pumps in Harrietsham village.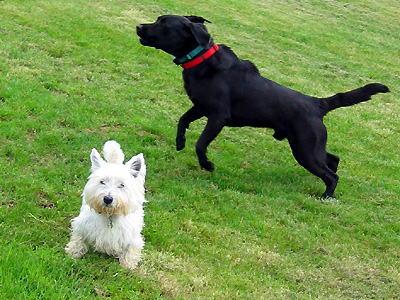 Playful dogs in a back garden near Fairbourne Manor Farm.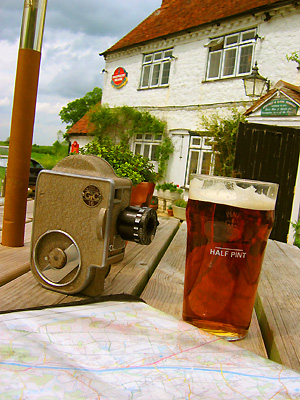 Stopped for lunch at The Pepperbox. This is Guy's special camera.