WALK REPORT Here at last are some pictures from our Leeds Castle walk. Along with me this time were my friends Guy and Guy (which made for some confusion). Guy brought his specially modified 16mm film camera. Unfortunately, it jammed irreparably just before we made it to the castle.
Route: Harrietsham – Fairbourne Heath – The Pepperbox – Kings Wood – Broomfield – Leeds Castle – Eyhorne Street – Hollingbourne station [walk profile]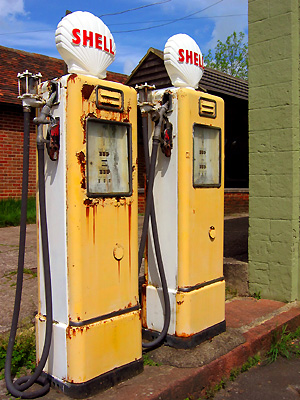 Old petrol pumps in Harrietsham village.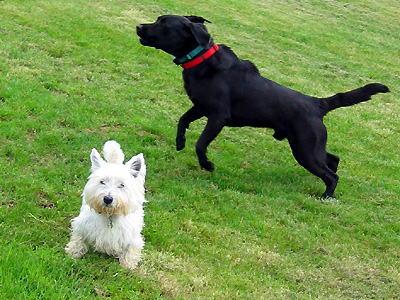 Playful dogs in a back garden near Fairbourne Manor Farm.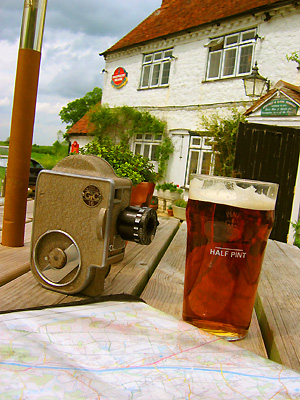 Stopped for lunch at The Pepperbox. This is Guy's special camera.
Guy filming in the beer garden at The Pepperbox.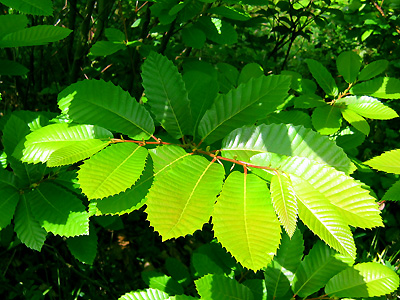 I think this is a sweet chestnut (Castanea sativa) sapling. There were hundreds of them all along the path through Kings Wood.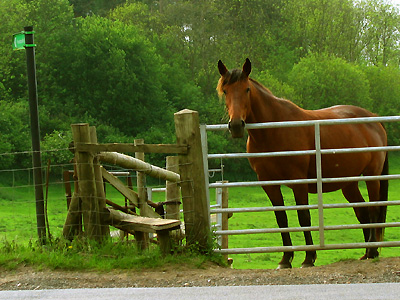 Horse hoping for a handout, in a field on the path that leads down to Leeds Castle.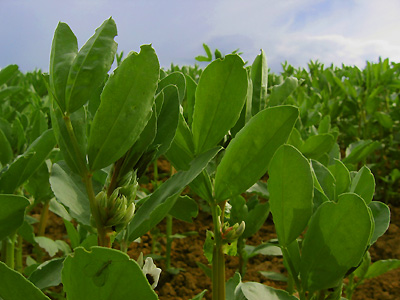 Bean field.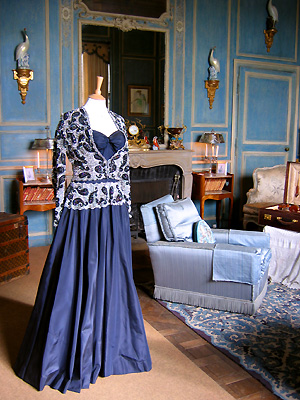 A couple of interior shots of Leeds Castle. This is Lady Baillie's bedroom.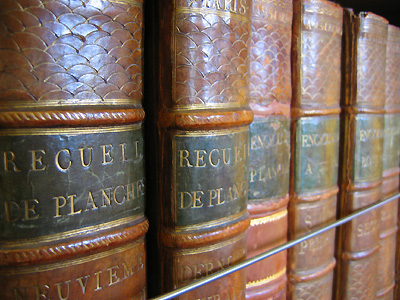 … and these are some old books in the library at Leeds Castle. Does anyone know what style of binding this is?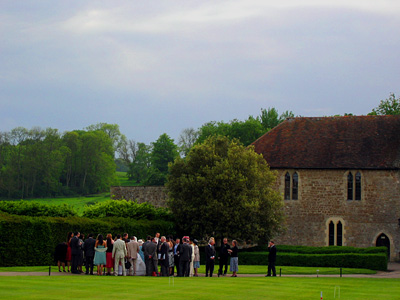 A wedding was taking place during our visit to the castle. This is the wedding party posing for photos on the lawn in front of Leeds Castle. The building in the background is known as the Maiden's Tower.
Guy at Leeds Castle.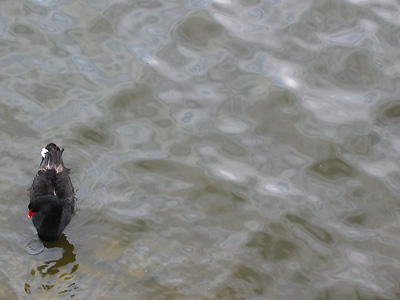 A black swan (Cygnus atratus) in the moat at Leeds Castle. These swans are the signature bird of the castle. All are descendants of a small collection passed on by Sir Winston Churchill, who was given them after World War II by the Australian government.
More of the wedding reception. This is the croquet lawn in front of the castle.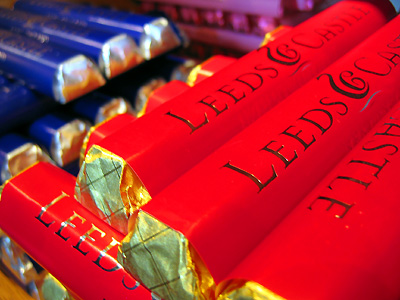 Chocolates in the gift shop at Leeds Castle.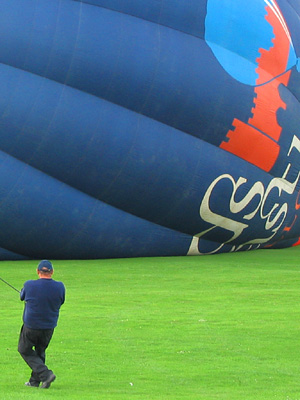 A grounds keeper braces himself as he holds onto the crown line of a hot air balloon being inflated on the lawn at Leeds Castle. Probably part of the wedding festivities. See here for more info on what's happening in this picture.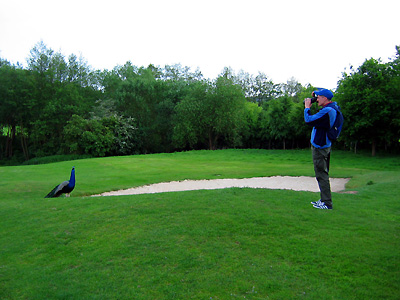 Stand-off at Hole 15. Guy snaps a curious peacock on the golf course at Leeds Castle. Taken on the path back from the castle to Hollingbourne station.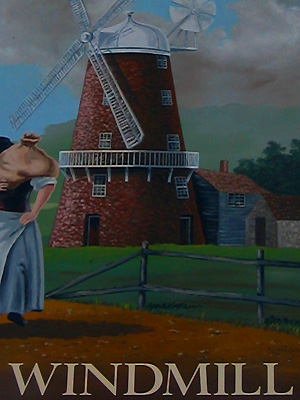 A pub sign outside The Windmill in Eyhorne Street. We didn't have time to stop this trip, but I'd like to on the next walk.
Find out how you can do this walk too! Click here for more info.