WALK REPORT Here are a few photos from the walk I did last Monday near the Seven Sisters – a line of white chalk cliffs on the south coast of England, where the hills of the South Downs meet the English Channel. It was a dreary day, not a great one for photography – hope to have some better shots next time around!
Route: Exceat – Westdean – Friston Forest – East Dean (Tiger Inn) – Crowlink – Seven Sisters – Cuckmere Haven – Exceat [walk profile]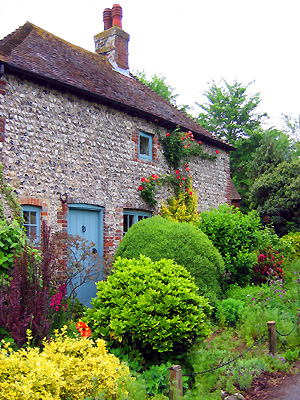 The flintstone facing on this cottage in Westdean village is characteristic of this region of Southeast England.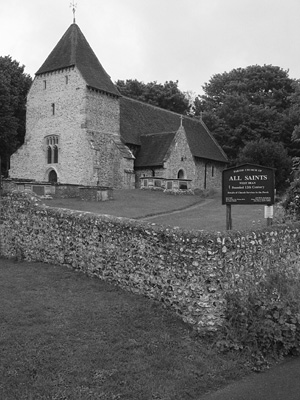 All Saints chapel in Westdean, completely deserted on a wet Monday afternoon.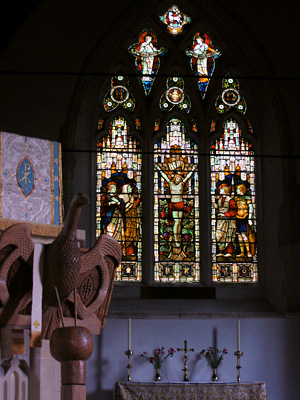 Inside All Saints chapel. What is the proper name of the cloth hanging behind the carved wooden eagle lectern?