WALK REPORT Here at last is the photo stream from our Leeds Castle walk on the 3rd of June, in Kent. We were five: myself, my brother Ben, my friend Dorry, and her friends Valerie and Allister. [walk profile]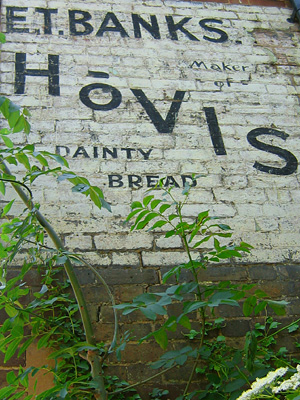 Dorry spotted this old painted wall advertisment on the side of house in Harrietsham village. Kind Hearts and Coronets, a classic Ealing comedy, was filmed in this village and down the road at Leeds Castle. Now I want to watch the movie closely and see if this sign (which dates to the right period) features in any of the Harrietsham scenes.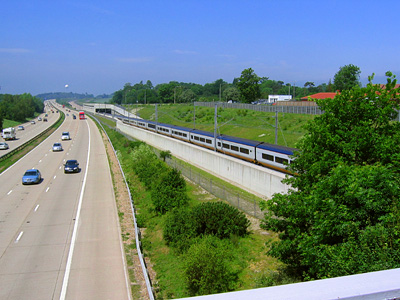 Just past Harrietsham the path follows a road bridge across the busy M20 motorway and a railway line. That's a Eurostar train whizzing by on the right, doing about 180mph on its way into London from Paris.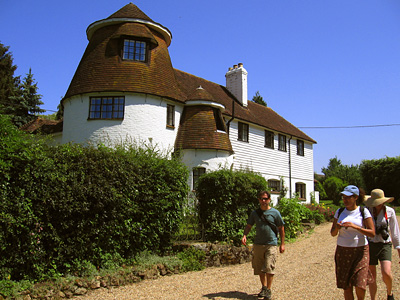 Here we are passing a converted oast house at Polhill. Oast houses, a common sight in the Kent countryside, are often resurrected as family homes. From left to right, that's Allister, Valerie, and Dorry. Photo by Ben Wenk.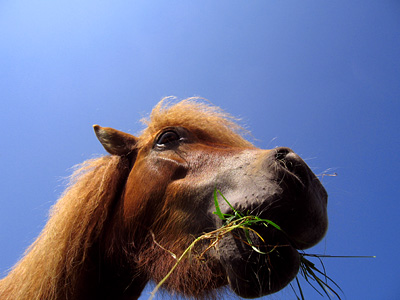 I like this shot. This strange little pony behaved just like the donkey out of Shrek, trotting along behind us for a short while. Photo by Ben Wenk.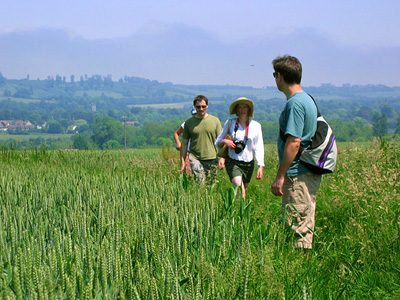 Looking back at the valley below on the way up the hill to the pub at Ulcombe. L to R: Ben, Dorry, Allister.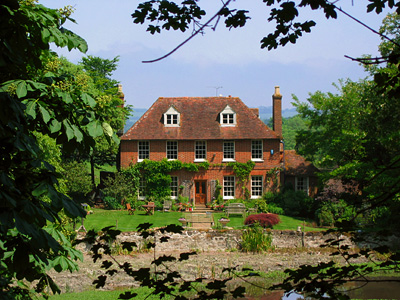 A grand old house at Fairbourne Manor Farm.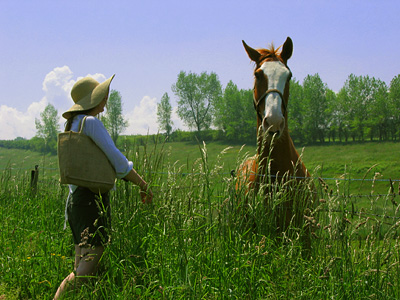 Lots of horses on this route. This stallion took a liking to Dorry and ran halfway across a field to see her.
I think the purple one is called May Night (Salvia x superba 'Mainacht'), but I'm not sure about the white ones in front of it. Anyone? This was taken at The Pepper Box Inn, where we stopped for lunch.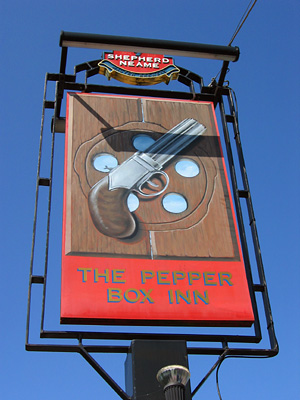 And this is the pub sign for The Pepper Box Inn. I'm noticing it's really difficult to get a good shot of these kinds of signs when the sun is high in the sky – as here, the light fixture often casts an unwanted shadow. Apparently, a pepperbox revolver is a handgun that was popular in the mid-19th century.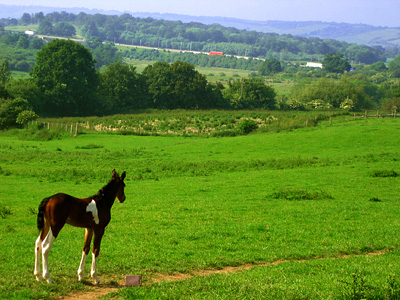 A very young colt looking out over the Len Valley at Chegworth Court. I think it is less than two weeks old here, as the last time I did this walk I met its heavily pregnant mother, just out of shot on the right.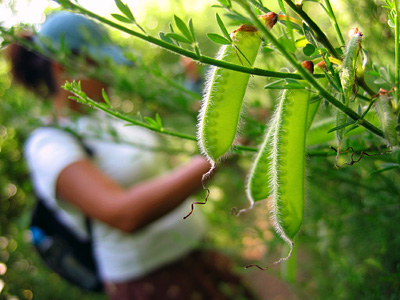 Can anyone help me identify these seed pods? We found them on the path near Broomfield. That's Valerie in the background, studying one.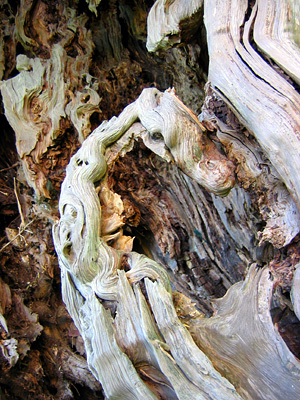 And another horse! This one takes a bit more imagination, but personally I thought this bit of a twisted yew tree trunk bore a close resemblance to a horse's head. Taken in the churchyard at St Margaret's, Broomfield.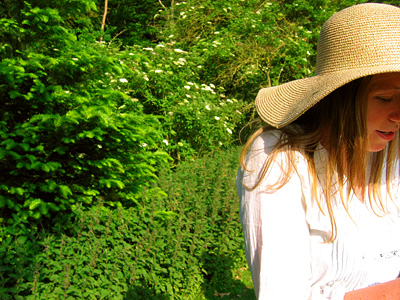 Dorry stops to examine a flower on the path near Leeds Castle.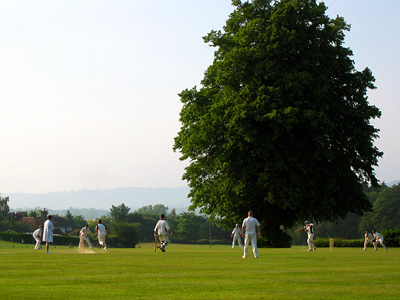 As we entered the grounds of Leeds Castle, we discovered a late-afternoon cricket match under way. You can just make out the batsman taking a swing at the ball, on the right.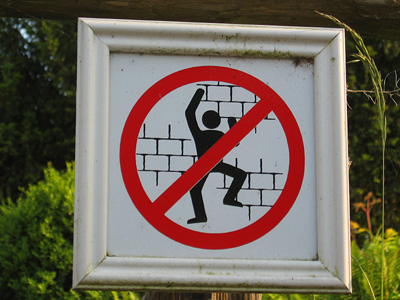 Another silly sign, this one prohibiting us from climbing the walls at Leeds Castle. Photo by Ben Wenk.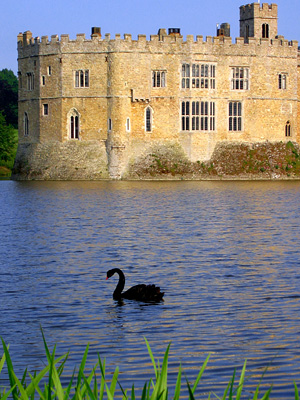 A black swan in the moat at Leeds Castle.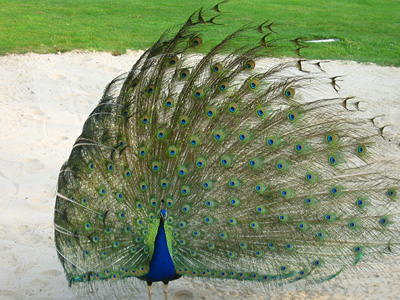 This was a funny sight. We saw three peacocks, just like this one, all proudly showing off their tailfeathers on the golf course at Leeds Castle. Each one occupied a different bunker or sand trap.
Ben spotted this little topiary bear waving from a hedge as we passed by en route to the railway station and our train home. Photo by Ben Wenk.
Find out how you can do this walk too! Click here to read the walk description.