WALK REPORT Here are some photos from our Leeds Castle walk yesterday. I was joined by my friend Lucie, who brought nine others with her: Jonny, Stephen, Julia, Rosie, Jim, Chris, Gareth, Paul, and David. Scroll down to see the big pictures.
(To visitors arriving from elsewhere on the web, welcome! There's a lot to see on this site – check "Recent entries" on the right after viewing this post. Cheers, DW) [walk profile]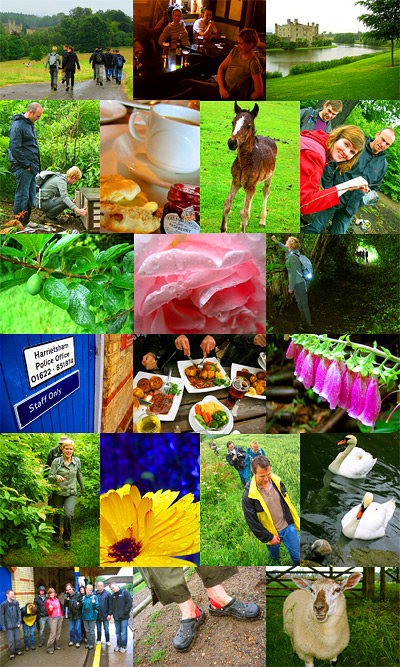 It rained more than a little, but the anticipation of cream teas and pints in cozy pubs on the path just ahead kept spirits high. Even Paul ("I can't believe I enjoyed it. I normally hate this kind of thing!") had a good time on the walk, despite his novel choice of footwear: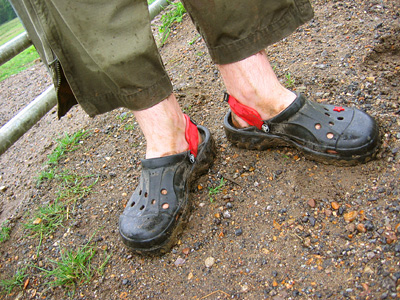 18 photos follow: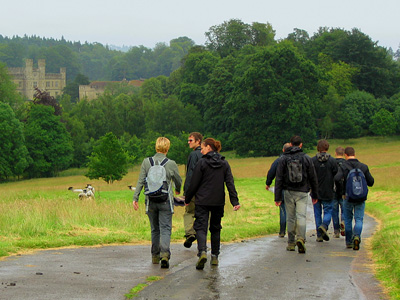 1. Our group on the path down to Leeds Castle. That's Lucie on the left (not counting the sheep).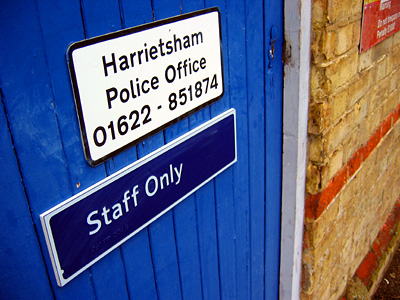 2. The route starts at Harrietsham railway station, which also houses the local police – who had locked up and gone home for the weekend. Must be a low-crime area.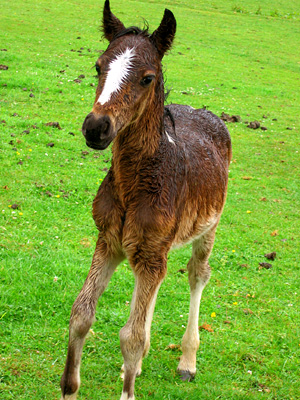 3. A foal at Spion Kop Farm, on the path up to the pub at Ulcombe.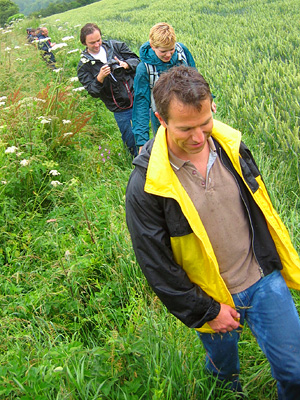 4. Jonny leading the way through a field of wheat, followed by Lucie and Jim.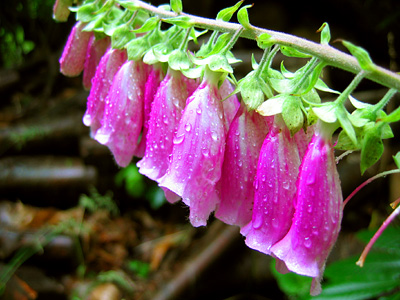 5. Foxgloves in Runham Wood.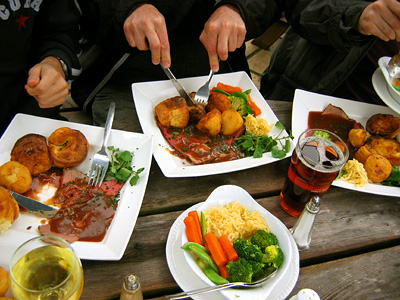 6. We stopped at The Pepper Box Inn near Ulcombe for a traditional Sunday roast lunch.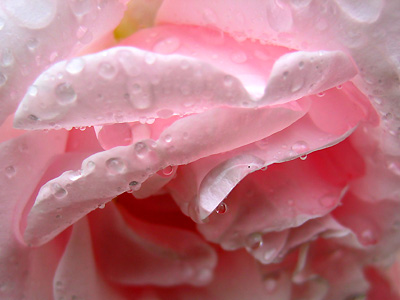 7. Close-up of a rose. Picture taken in the beer garden at The Pepper Box Inn.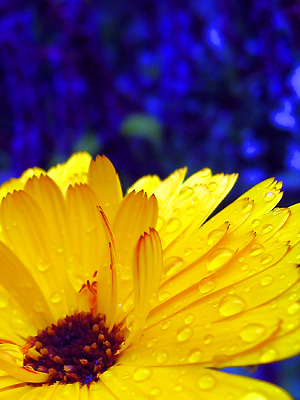 8. Also in the beer garden. I think this one is either Heliopsis or Rudbeckia. Can anyone help ID this for me?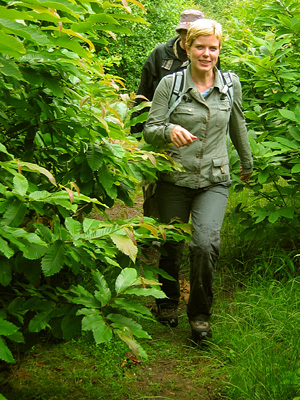 9. Lucie on the path through King's Wood. The rain made these woods feel very jungle-like.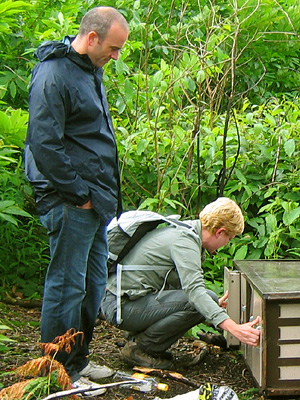 10. Last time I did this walk, my brother found an old deed next to the remains of a bonfire on this very spot. Chris and Lucie looked for treasure too, but found nothing.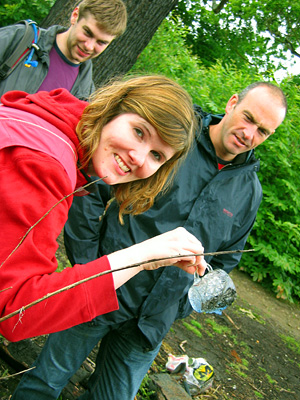 11. Julia fared little better in her hunt. This old glass mug was probably our best discovery. Stephen and Chris look on, perhaps a little bemused?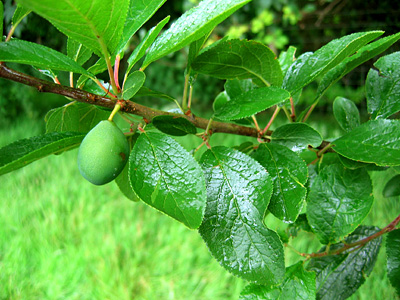 12. Pear tree on the path to Leeds Castle.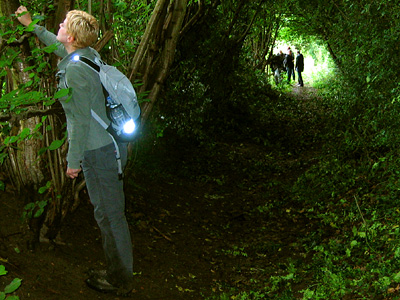 13. Lucie checks out the view from a sunken portion of the path at Water Lane, near Broomfield. You can see the others further along the path in the distance.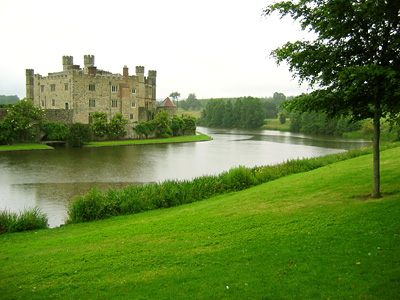 14. Leeds Castle and moat, nearly deserted at 5pm this Sunday afternoon.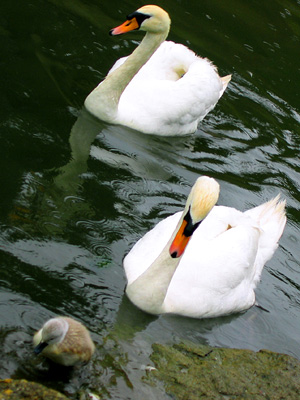 15. Not all the swans at Leeds Castle are black.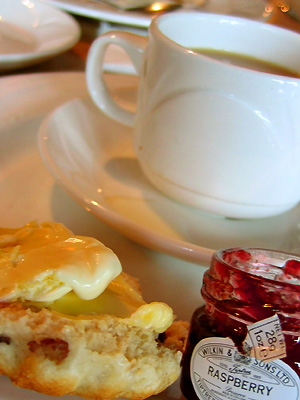 16. A scone, clotted cream, jam, and tea – the essential ingredients of a cream tea. In the restaurant at Leeds Castle.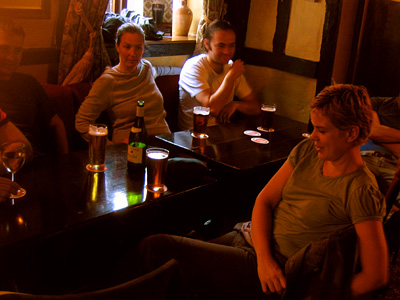 17. Rosie, Jim, and Lucie enjoying a well-earned drink after the walk. This is the Windmill pub in Eyhorne Street, Hollingbourne.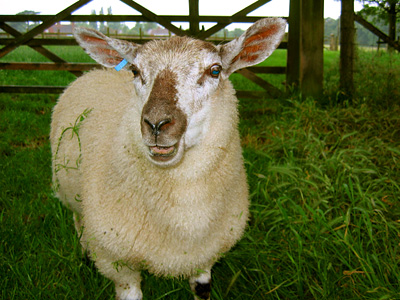 18. Saying goodbye to a lamb near Leeds Castle. Too tame for its own good.
If you'd like to try this walk yourself, you can see the route description here.
Thanks for reading! Comments welcome.
— DW