WALK REPORT Seven of us braved the elements on Saturday to visit Bodiam Castle (aka the legendary "Swamp Castle" of Monty Python and the Holy Grail fame). We had lunch at The Curlew, a most excellent pub halfway along the route, and shot some pool at The Ostrich pub in Robertsbridge. [walk profile]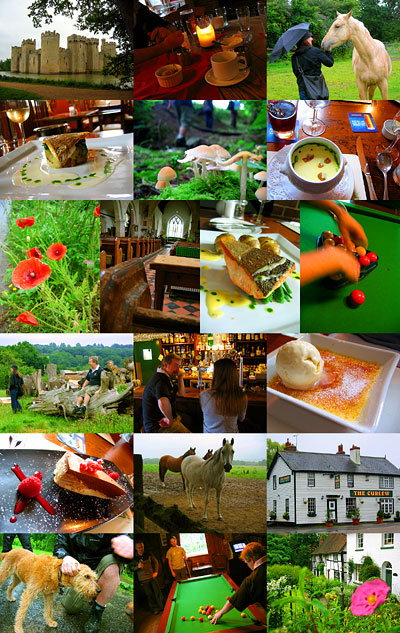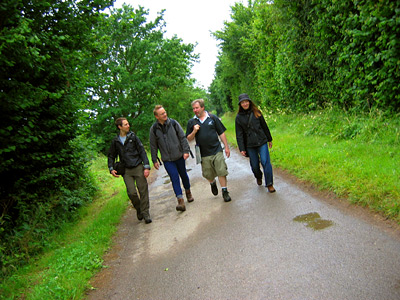 Here we are on the road near Robertsbridge. L to R: Ed, Gareth, Ross, and Elena.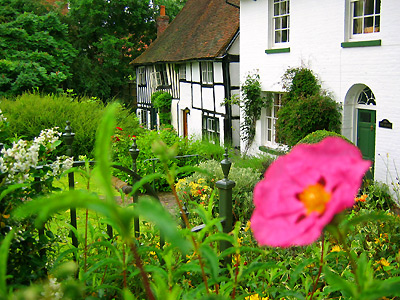 A half-timbered cottage in Robertsbridge.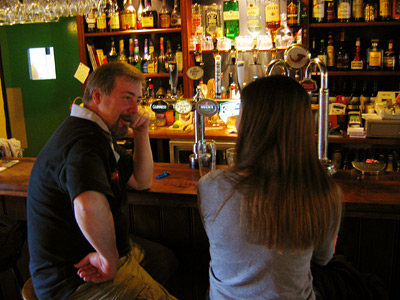 Ross and Elena in today's pub 1 of 4, the Salehurst Halt. They serve good beer and a great home-made elderflower cordial here.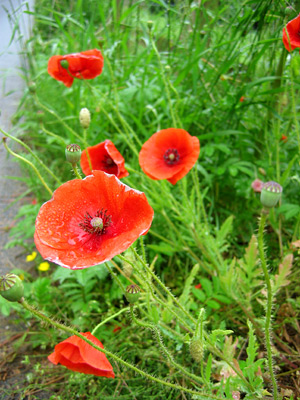 Poppies by the roadside near Salehurst.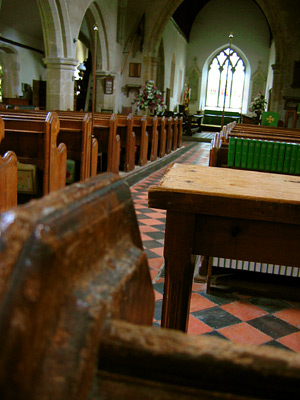 Inside Salehurst church.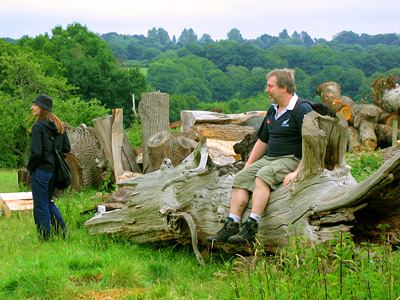 Elena and Ross taking a break from the trail, in a field near Haiselman's Farm.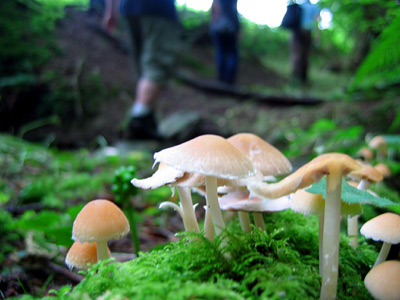 Tiny mushrooms by the path in Seven Acre Wood.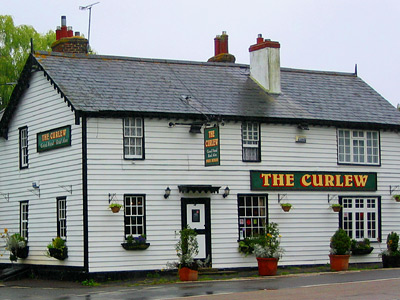 This is The Curlew, where we stopped for lunch (today's pub 2 of 4). It's in the Michelin Red Guide, so the food here should be tip-top.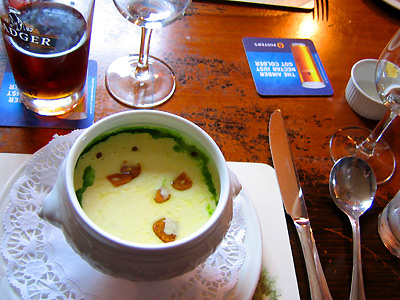 And it was! This potato and garlic soup was delicious.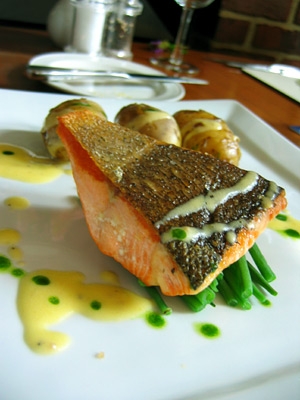 So was the salmon.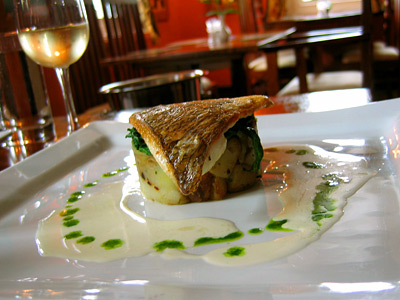 And so was the sea bream! Then came the desserts.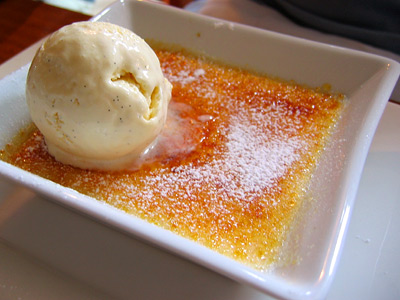 Creme brulee.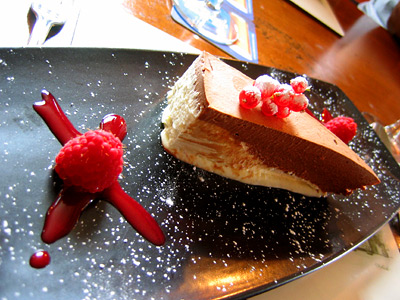 And chocolate and vanilla truffle cake.
In fact, the whole meal was sublime. Thank you Gareth for buying me my birthday lunch!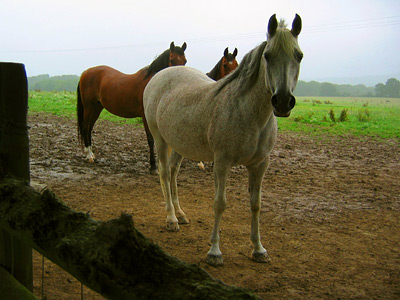 Back on the path after lunch. We met these proud horses near Neals Farm.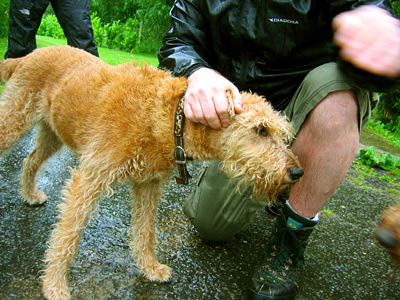 Ross cuddling a wet dog at Lower Northlands Farm.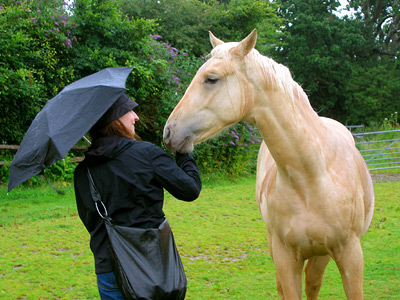 A curious horse at Court Lodge Farm takes an interest in Elena's umbrella.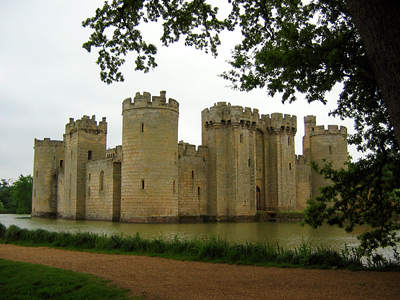 Bodiam Castle and moat.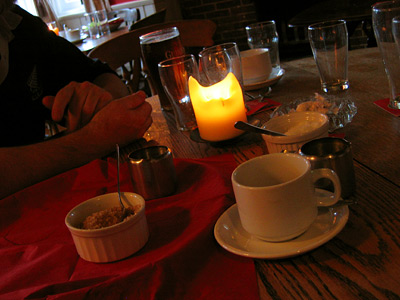 Pints at the Castle Inn. Pub 3 of 4.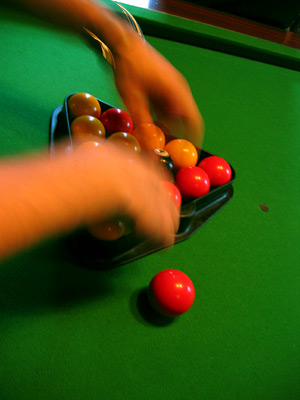 Setting up for a game of pool at The Ostrich (last pub of the day!) in Robertsbridge.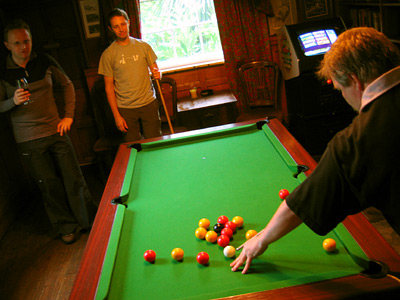 Gareth and Ed hustling me and Ross at pool. We lost 🙁
A big thank you to Gareth, Ed, Richard, Elena, Graeme, and Ross for coming out in such challenging conditions!
Please note: it doesn't always rain in East Sussex. If you'd like to try this walk too, go here to see the route map and other dates I'll be running it.