WALK REPORT Here are some photos from my test walk to Tiptree and Maldon yesterday. This time I went alone, and it was just as well, as I spent a lot of the day lying on the ground in attempts to get good photos of berries and mushrooms! 24 pics in this set – scroll down to see the full-size images.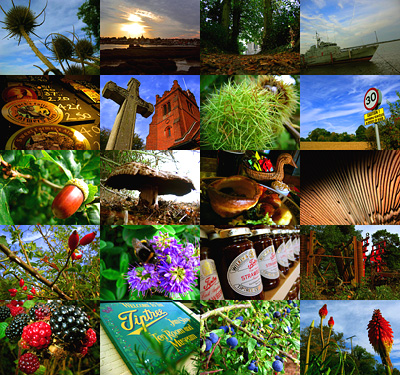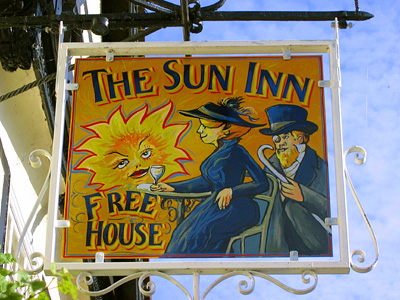 I started in Kelvedon, which you can get to by train easily from London. This is the sign outside The Sun Inn, a pub on the north side of town.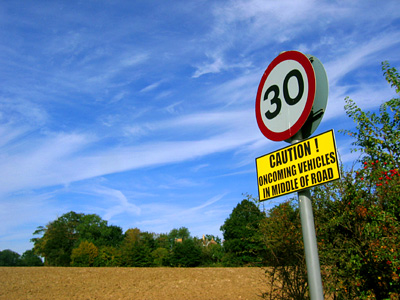 … then headed to the little hamlet of Inworth. You can just make out the tower of the village church through the trees in the middle distance.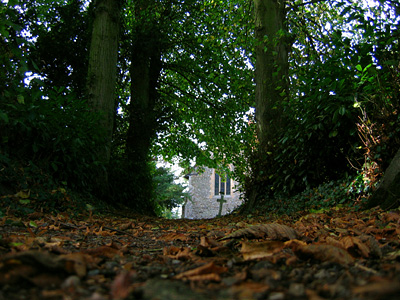 Closer to the church now. The footpath cuts uphill through an avenue of lime trees.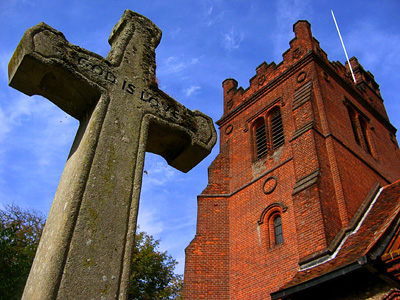 And here's the view from six feet under – the church tower at All Saints, Inworth.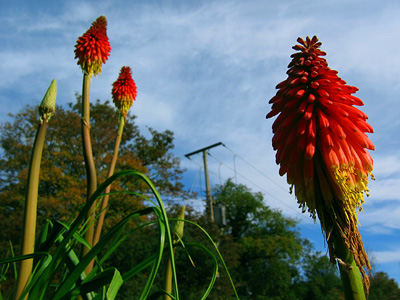 These are called 'red hot pokers' – Latin name Kniphofia. Originally from Africa, now lining a roadside in Essex.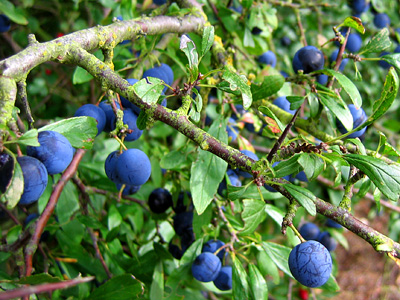 Sloe berries galore. Very bitter.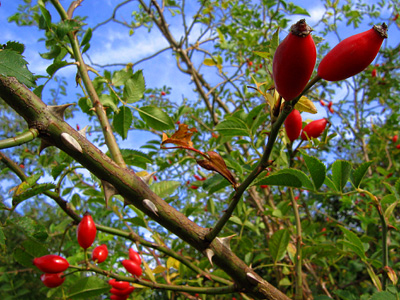 Rose hips on the path to Tiptree.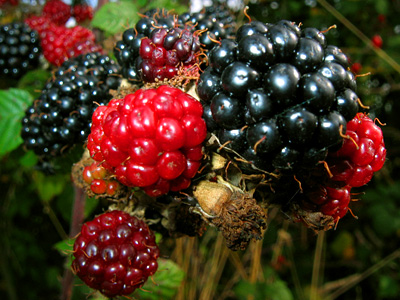 And here are some blackberries. I estimate I saw about 10 million of these today. They were delicious!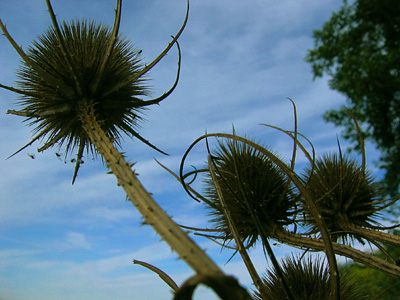 Teasel (Dipsacus) on the path near Perry's Wood.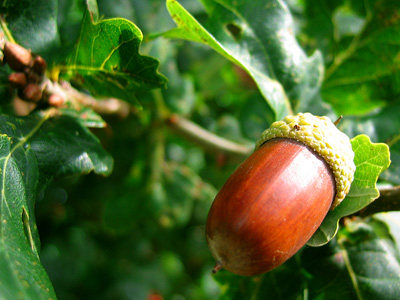 A mature acorn on an oak. Again, there were millions of them out. Apparently, if you remove the tannins from the acorn, you can then grind them down to a flour and make acorn pancakes. This I have to try!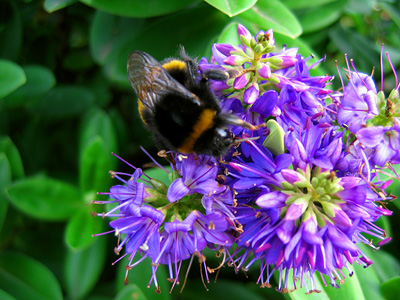 A bumblebee on the flower of a Hebe 'Blue gem' (Hebe x franciscana). Taken on the garden wall of a house in Tiptree village.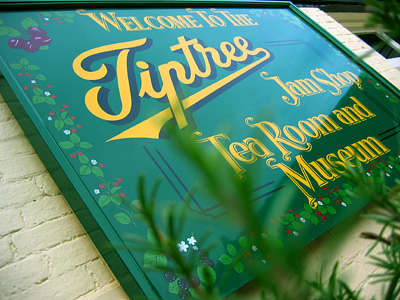 Tiptree jams are made in a factory on the south side of town. This is the jam shop adjacent. There's a museum, and a restaurant where you can order cream teas.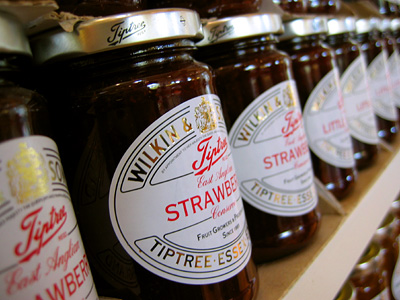 Inside the Tiptree jam shop. I bought one jar of Apricot & Armangac to take home. Thanks Pam!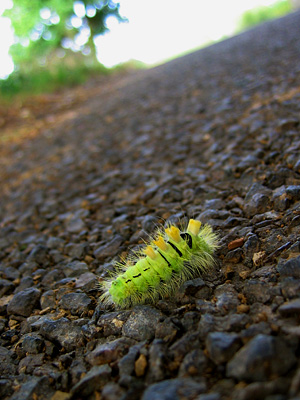 After leaving the jam shop I headed south on country lanes towards Maldon. Found this caterpillar trying to cross the road. It's a pale tussock moth (Dasychira pudibunda) in larval form.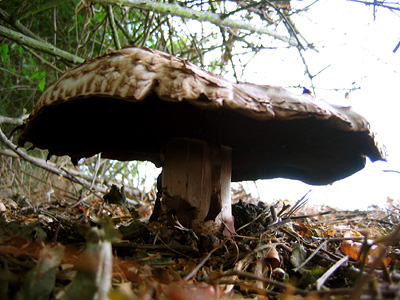 I also found this monster mushroom. Could do with some help identifying it. If you know what it is, please leave a comment below, ta.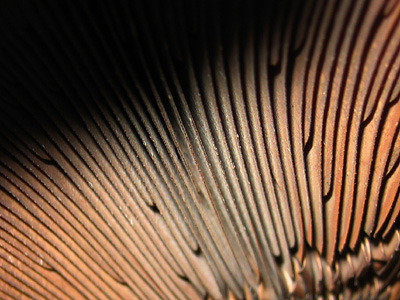 I crawled underneath it to try and get a better photo. Macro shot of the gills.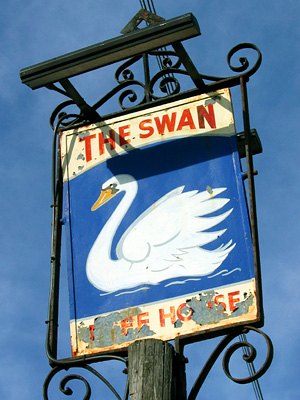 Time for lunch. I stopped at The Swan in Little Totham. This pub won the CAMRA pub of the year award in 2002.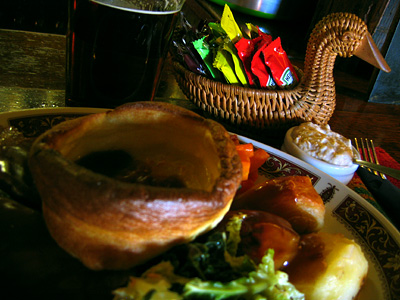 Roast beef and Yorkshire pudding on the bar at The Swan. Done to perfection – excellent potatoes too.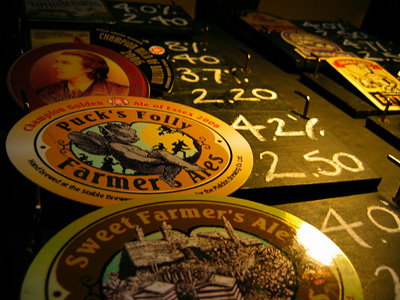 These are some of the local bitters served on tap here.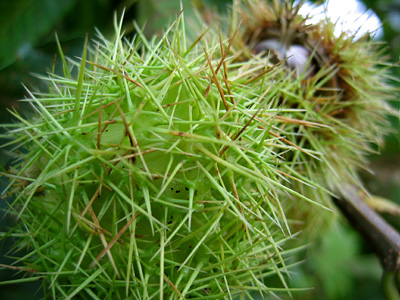 Back on the path after lunch. These scary-looking things are sweet chestnuts, Latin name Castanea sativa.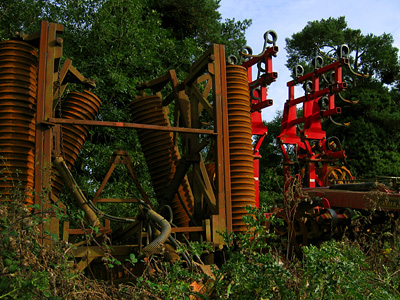 Some random farm machinery that caught my eye. Not sure what it does though.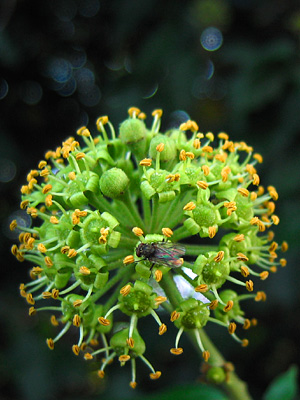 Close-up of a flowering ivy. Taken on the path near Heybridge Basin. Getting close to the Blackwater Estuary, an arm of the North Sea that extends inland to the town of Maldon.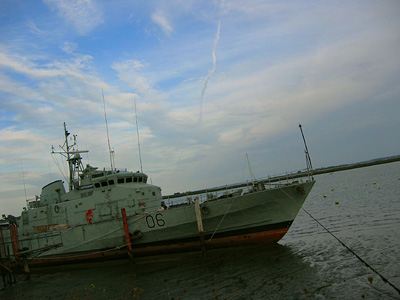 Now we're on the estuary. This is the decommissioned fast attack vessel, Defender, formerly of the Oman Navy(!) It's currently moored at Heybridge Basin. I have no idea why it's here, but I intend to find out.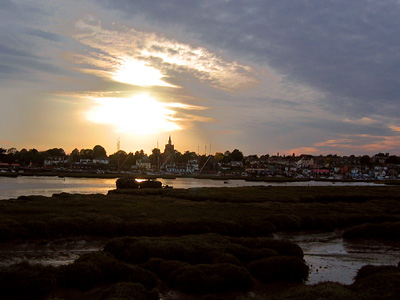 Sunset on the walk into Maldon. The end of a long day out!
From the research I did today, I will be putting together a new route for English Country Walks. It's going to take in the jam shop and factory at Tiptree, and a couple of other interesting destinations. I'll publish a walk profile soon.
In the meantime, click here for a complete list of current walks.
Thanks for reading,
— DW