WALK REPORT A big thank you to Sumeet, Priya, Anne, Aleks, Russell, and Zac for helping me test out English Country Walks' first overnight trip, to Somerset in the west of England. On our walk, we encountered lots of apples, mushrooms, wild garlic and snails, rode a steam train, visited Dunster Castle, spent the night in a cozy bed and breakfast, drank local ales and ciders, and feasted in country pubs. 40 shots in this set. Click on the montage below to see the complete photo stream. Comments welcome!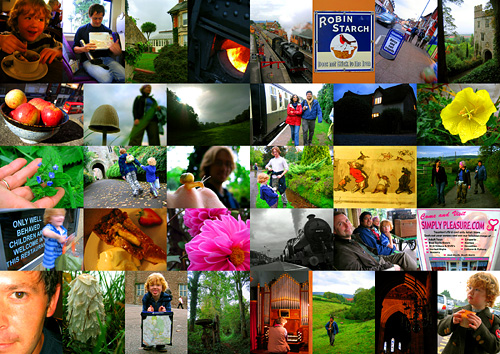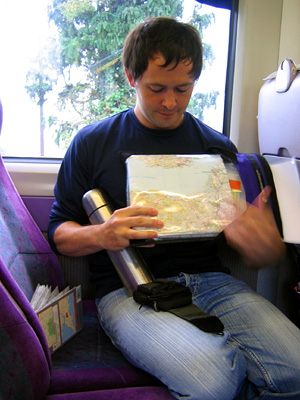 1. We started early (8am) from London's Paddington station, and took the fast train out to Taunton, a market town in the West Country. In this picture I'm explaining the route of today's walk to the others. Anne, did you take this?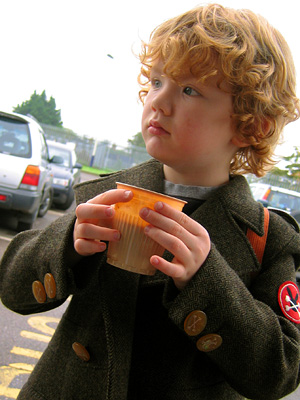 2. Some of us needed coffee to wake up. Russell's son Zac (who just turned 5!) … drinking a latté at Taunton station.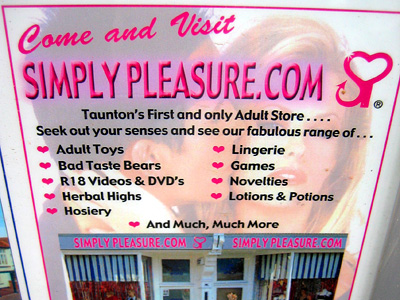 3. We had to wait a few minutes for the local bus to the village of Bishops Lydeard, where our walk begins. Spotted this ad by the bus stop.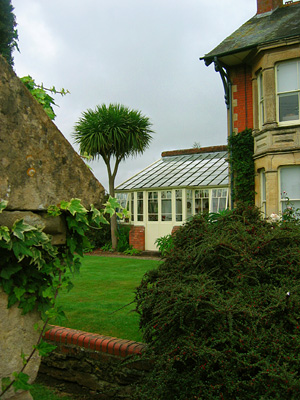 4. West View, Bishops Lydeard. This is the garden of our bed and breakfast. We stopped here briefly on arrival in the village, to check in and drop our bags.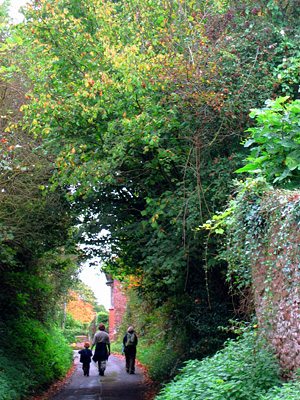 5. Now we're off on our Saturday walk. Zachary, Russell, and Anne on a country lane in the tiny village of Ash Priors.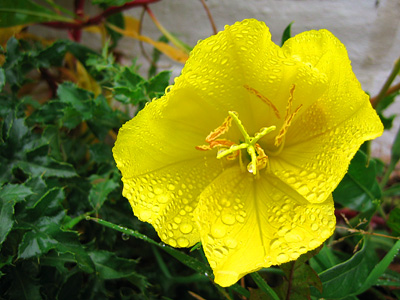 6. I think it must have rained in the morning as everything was looking very lush. This is an Oenothera fruticosa by the roadside in Ash Priors.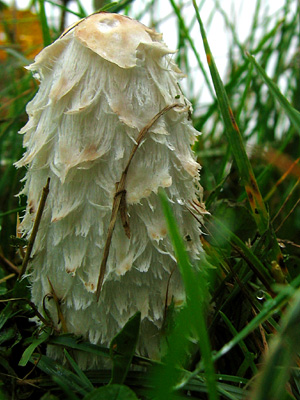 7. We found this mushroom in a field outside Ash Priors. It's a Coprinus comatus and is meant to be delicious, but we didn't eat it because I didn't know what it was at the time.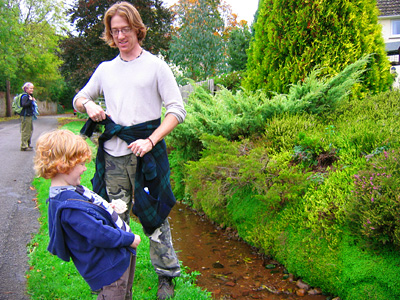 8. Fooling about in Ash Priors. Here's Zac pretending to pee into a stream. Charming, isn't he?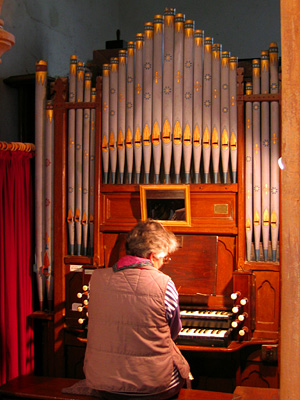 9. This is Joyce, the organist at Ash Priors church, who happened to be there when we wandered in for a look. She played Amazing Grace for us.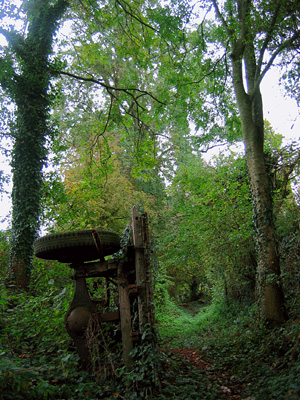 10. Leaving Ash Priors behind now. This is the view up the wooded path towards Combe Florey, where we plan to eat lunch at the Farmers Arms pub.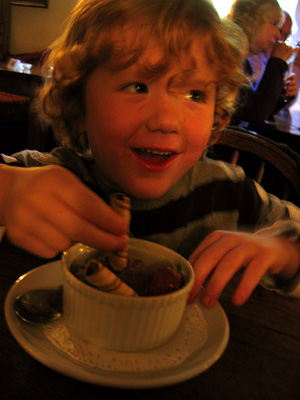 11. Lunch at the Farmers Arms was excellent! For Zac, the highlight was definitely dessert.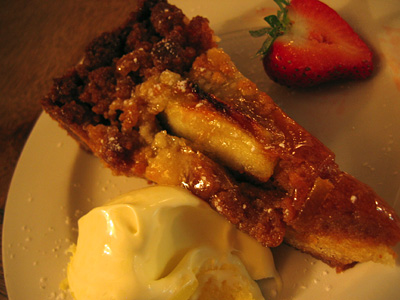 12. I had treacle tart with clotted cream.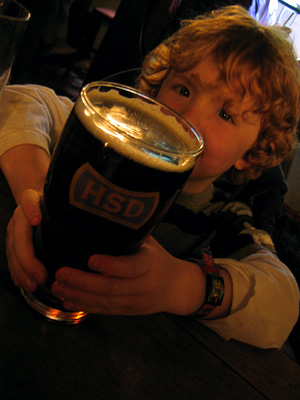 13. Zac finished with a pint of bitter.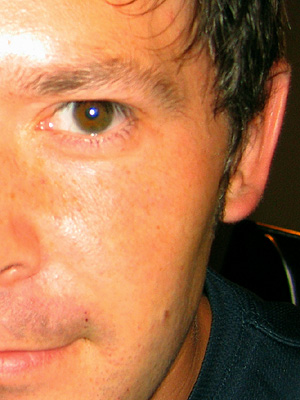 14. Zac, you take good pictures when you're tipsy! Next time I must remember my make-up. Photo by Zachary Saint Cyr.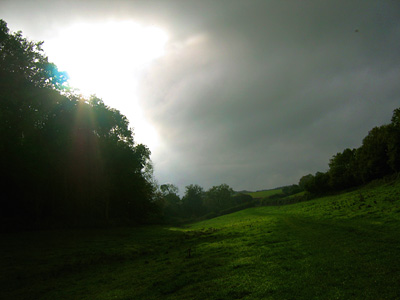 15. After lunch we climbed through some meadows into the hills outside Combe Florey. I liked the light in this shot.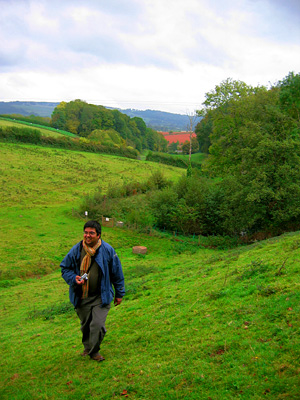 16. Sumeet with his camera out, on the path near Chesil House Farm.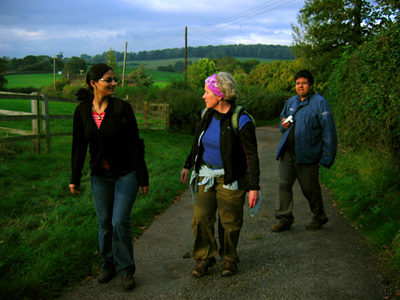 17. Priya, Anne, and Sumeet at Homelea Farm.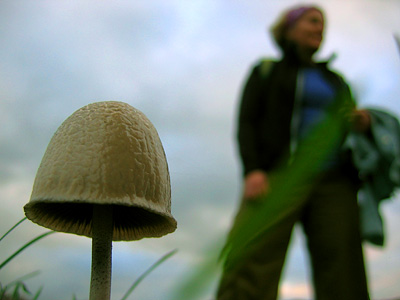 18. This mushroom is genus Panaeolus, but I'm not sure which species. Not good to eat. Found in a cow pasture near Halse village.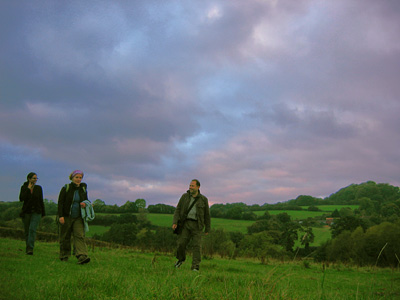 19. Priya, Anne, and Aleks crossing a field at dusk. The New Inn at Halse is meant to be a good pub, and it's only five minutes' walk away.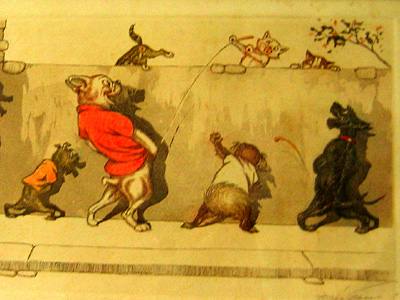 20. Detail of the artwork on the men's room wall at the New Inn pub, Halse village.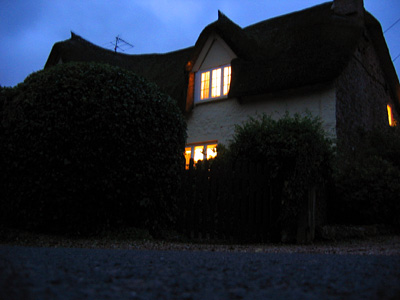 21. It was dark when we left the pub, but Sumeet was well equipped with a flashlight, so all good there. This is one of the thatched cottages we passed on the way out of Halse village.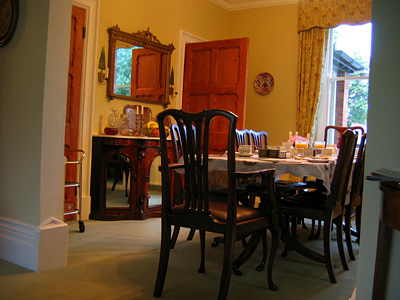 22. Now it's Sunday morning and time for breakfast. This is the dining room at West View B&B.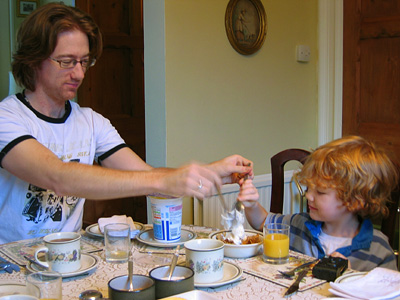 23. Russell serving Zac breakfast at West View. Yoghurt and cereal, mmm.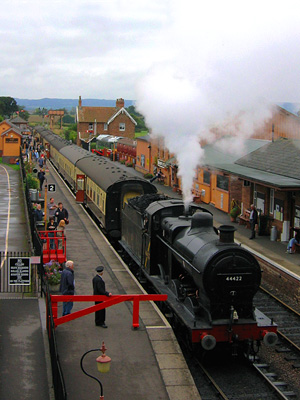 24. 10am: time to catch our steam train to the coast from Bishops Lydeard station.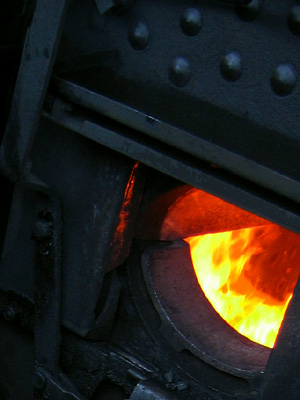 25. The train driver let Zac on board the locomotive to have a look. This is a close-up of the red-hot firebox.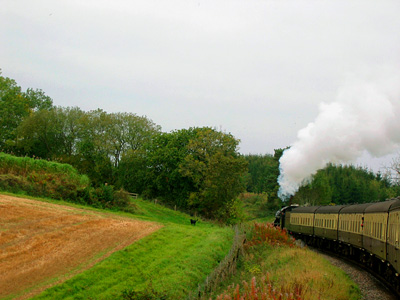 26. Now we're under way. Our train, climbing the bank to Crowcombe station on the edge of the Quantock Hills. Speed about 25mph.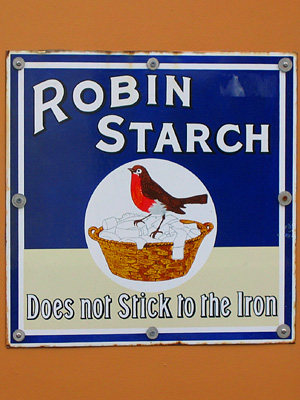 27. An antique advertisement on a station platform, somewhere between Bishops Lydeard and Dunster.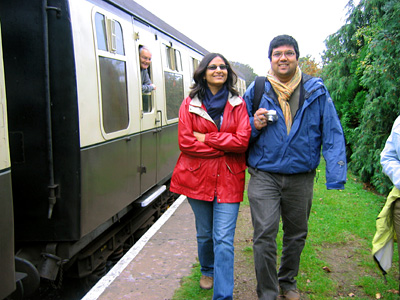 28. Arrival at Dunster. Here's Priya and Sumeet, just off the train.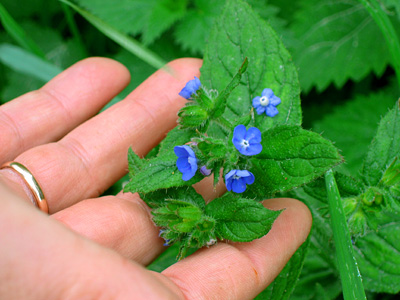 29. A flowering Veronica on the path near Dunster village. There are 500 species – does anyone know which this is?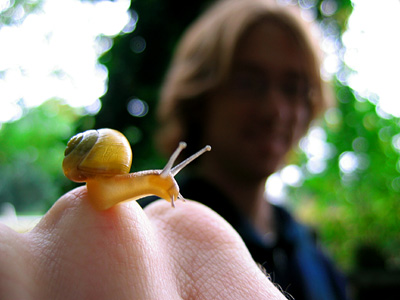 30. Russell found this creature on the path. I think it's a white-lipped snail, Cepaea hortensis, but could do with confirmation. Any snail experts out there?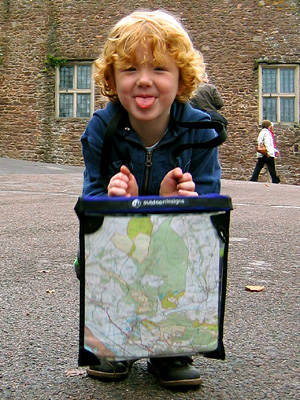 31. Outside Dunster Castle. Zac stole my map and wouldn't give it back.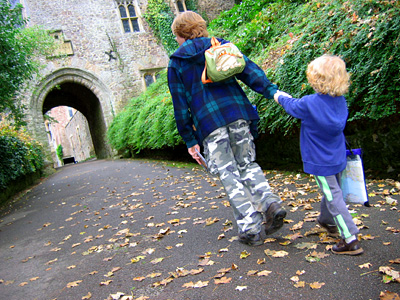 32. Father and son. Russell pulling Zac up the steep path that leads to Dunster Castle gates.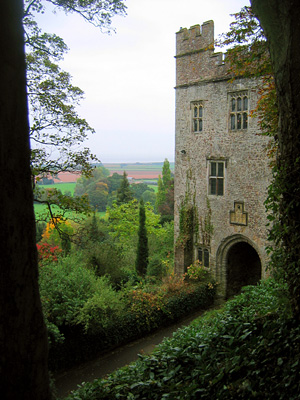 33. A view of the gatehouse at Dunster Castle.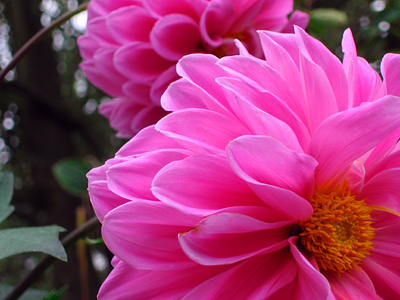 34. We had a picnic lunch inside the castle keep, which is ringed by a thick garden. Close-up of a Dahlia 'Fascination'.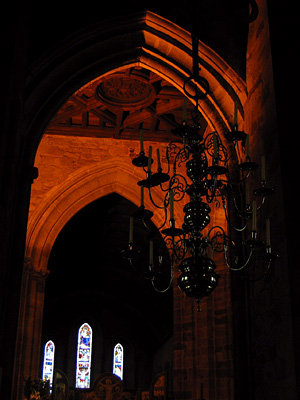 35. After the castle, we visited Dunster church (seen here), then went to buy chocolate fudge and ice cream.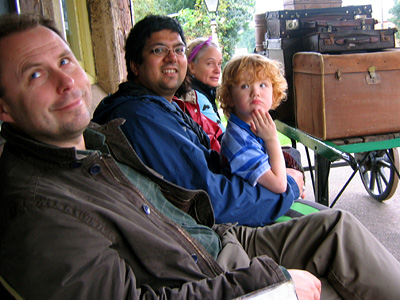 36. It's now four o'clock and we're waiting for our train home from Dunster station. L to R: Aleks, Sumeet, Anne, and Zac.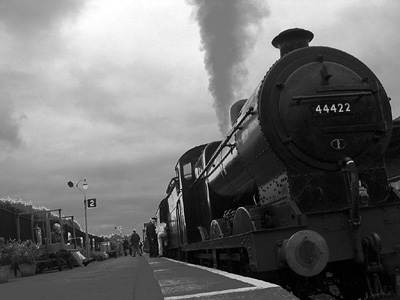 37. All aboard! I thought this one might work better in black and white.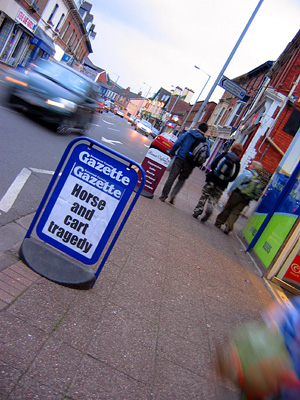 38. Back in Taunton and about to go for dinner before catching our train home to London. Sumeet, Russell, and Anne lead the way. We never did find out what the tragedy was!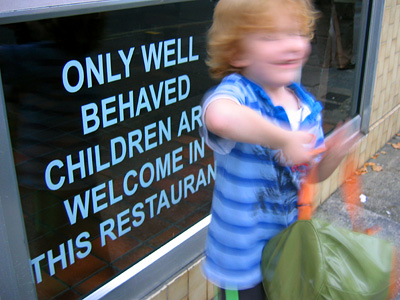 39. Needless to say, we did NOT go into this restaurant. Went to a Chinese down the street instead.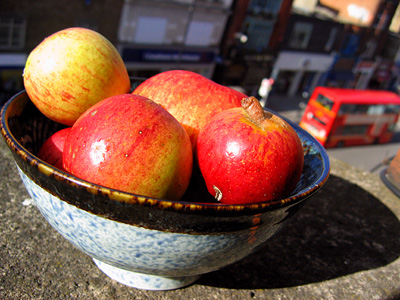 40. Home in London with a bowl of Somerset apples on my windowsill.
This trip was a great success and I'm really looking forward to the next one. Thanks again to all who came! Please leave a comment if you liked the photos.
— DW