I've still to finish editing the last three batches of photos taken on our recent walks. In the meantime I'm posting one shot here from each of those 3 trips.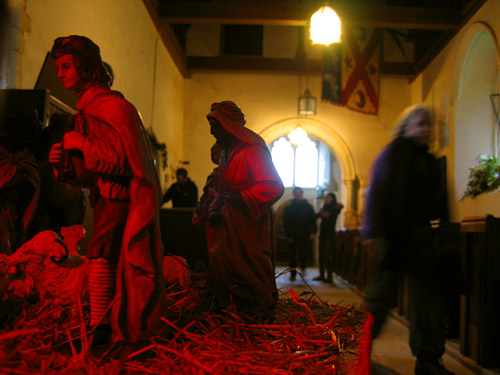 The first shows the interior of All Saints Church, West Dean, in East Sussex – a Christmas nativity scene.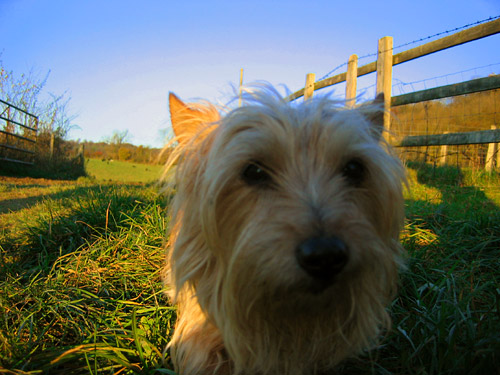 We met this little dog on a chilly day out in the Chiltern Hills last November. His name was "Trouble".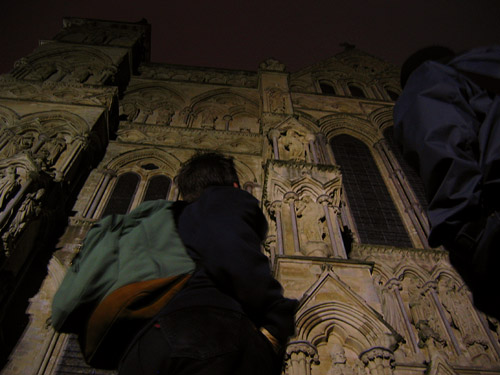 And this last is a night shot of Salisbury Cathedral. We walked here from Stonehenge.
More to come,
DW