WALK REPORT Rafi, Brad, Nadine – I bet you thought I'd never get around to posting these photos. Well, at long last here they are! They're from a walk we did way back on October 27th, 2007 – our first attempt to put together a decent route between Stonehenge and Salisbury, following the course of the River Avon. Comments welcome.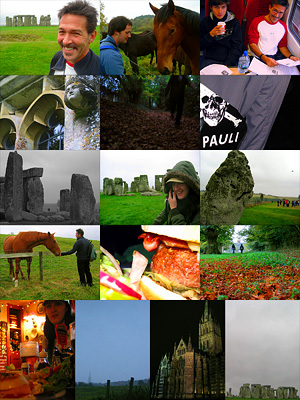 Don't care to scroll? Click anywhere on the montage to advance down the page. Then just keep going!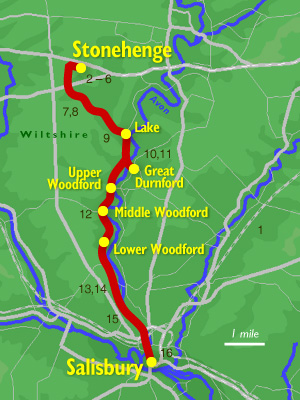 We caught an early morning train out from London to Salisbury, then a bus up to Stonehenge. This map shows our route back to Salisbury. The numbers on it correspond to the photos that follow.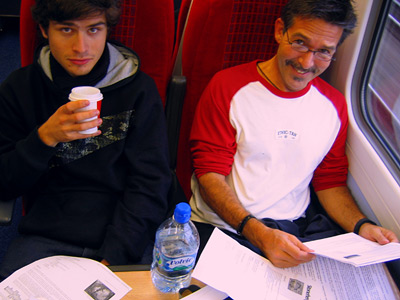 1. That's Rafi (Hamburg, Germany) on the left and Brad (Boston, Massachusetts) on the right. Taken on the train out from London Waterloo, about 9am.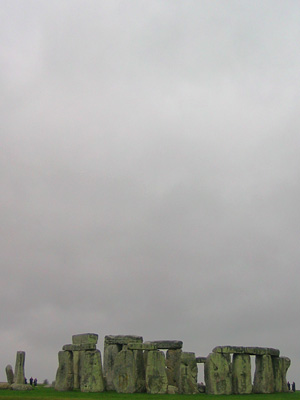 2. Stonehenge, cold and somber when we arrive.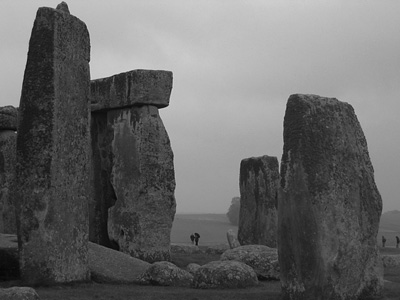 3. The capped vertical stone on the left is all that remains standing of the tallest trilithon. Above ground, it's 22 feet (6.7m) tall. Below ground, it goes down another eight feet (2.4m).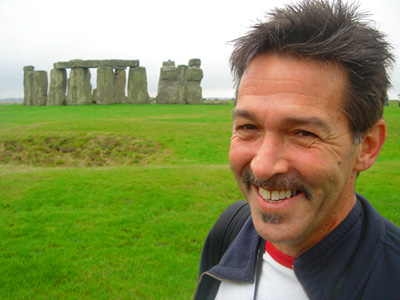 4. Photo ops: here's Brad.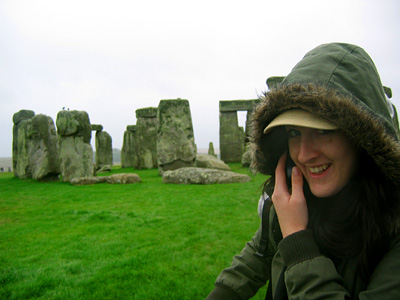 5. And here's Nadine, who's listening in to the free audio commentary. You may recognize her from an earlier walk.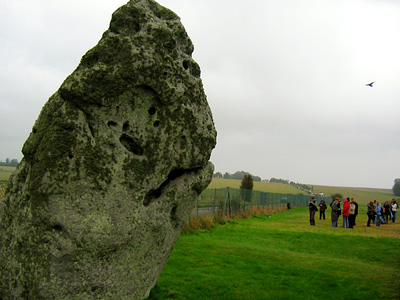 6. One curious sarsen – the Heelstone – stands apart from the other rocks at Stonehenge. It may have served as a landmark during processional marches along The Avenue, an ancient track which leads up into the heart of the stone circle from a point on the River Avon two miles away.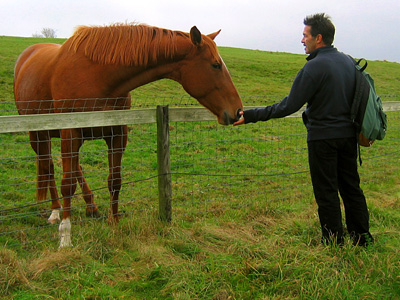 7. Brad feeding a horse near Springbottom Farm. We're on our way to lunch now at the Black Horse pub in Great Durnford.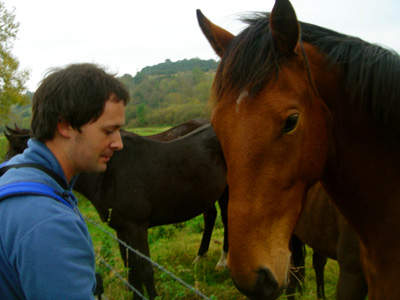 8. Me and some horses at Springbottom Farm. Photo by Brad Hepburn.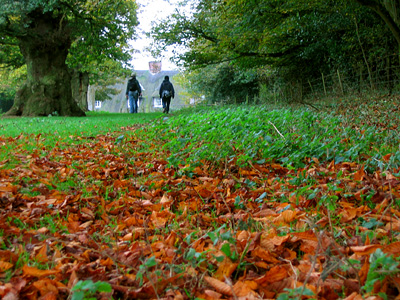 9. Giant oaks and autumn leaves on the path above Lake House. The pub is a 15-minute stroll away downhill.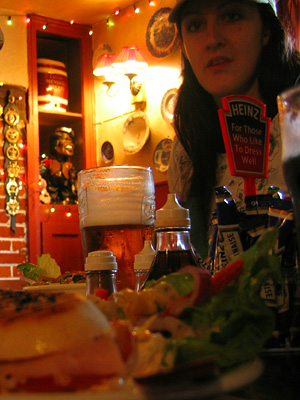 10. Sitting down to lunch at the Black Horse in Great Durnford. Nadine and her pint …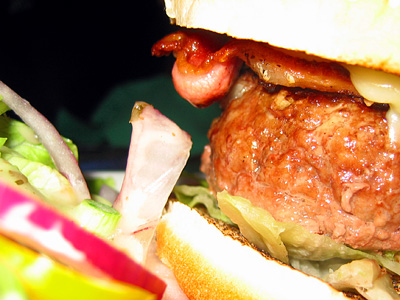 11. Rafi had a bacon cheeseburger.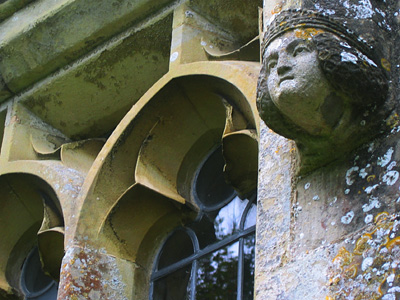 12. Gargoyle or hunkypunk? Exterior wall detail, Middle Woodford parish church. We're back on the road after lunch, with just four miles to go until we reach Salisbury.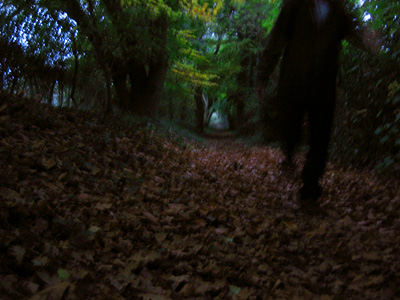 13. Then it started getting dark. Here's a particularly spooky stretch of the path just outside Salisbury.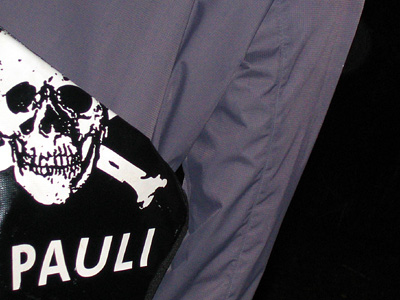 14. Rafi's backpack. Being from Hamburg, he's a St Pauli fan.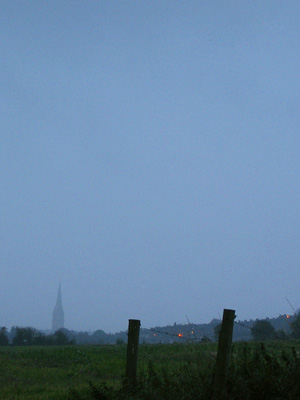 15. Target in sight! As night falls, we make out the 400-foot spire of Salisbury Cathedral, dead ahead.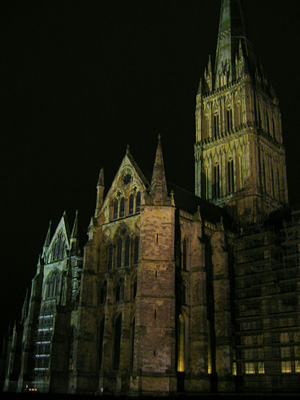 16. Finally, we fetch up at the cathedral. Walk complete. Time to hit the pub!
If you'd like to try this route out with us too, email me at david@englishcountrywalks.com for details on upcoming dates, etc.