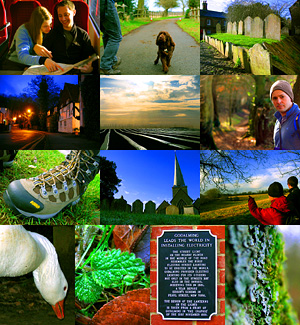 WALK REPORT Trial run of a walk I'm considering adding to the schedule, to Winkworth Arboretum, although it will probably be better to offer it in autumn, when the fall foliage is out. Route was Godalming – Tuesley – Busbridge Woods – Winkworth. Date: Sunday January 6th. With Ed & Sarah. 17 pics in this set.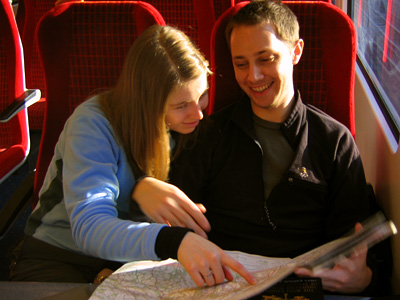 1. Sarah and Ed checking the route on the train out to Godalming.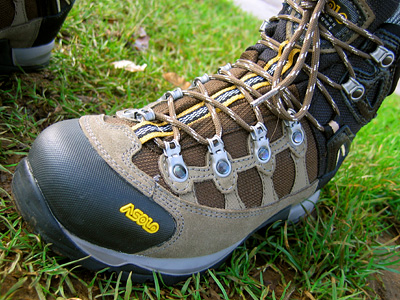 2. Sarah's Christmas present: new boots!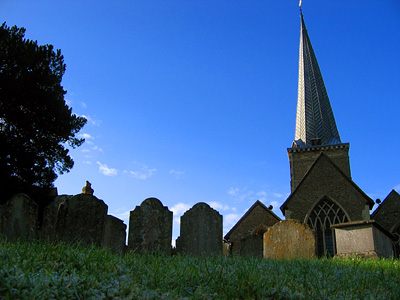 3. Frost on the grass in the graveyard at the church of St Peter & St Paul, Godalming.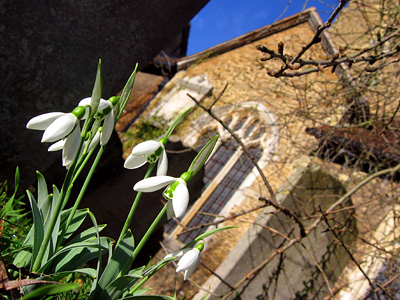 4. First flowers of the year: snowdrops in the churchyard at Godalming.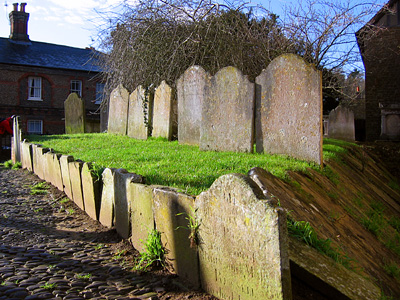 5. A very crowded graveyard.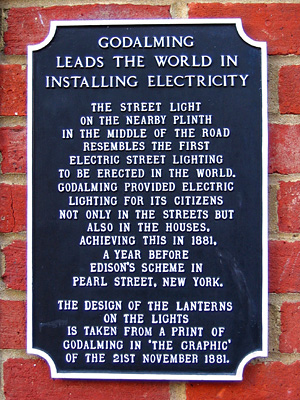 6. September 26th, 1881 – the night the lights went on in Godalming.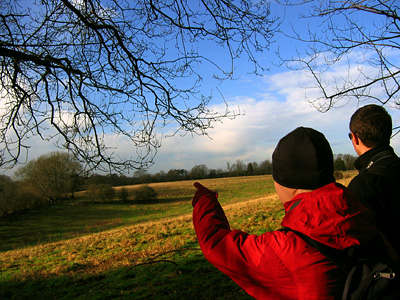 7. Heading out into the countryside now. Sarah and Ed have just spotted a heron in a tree.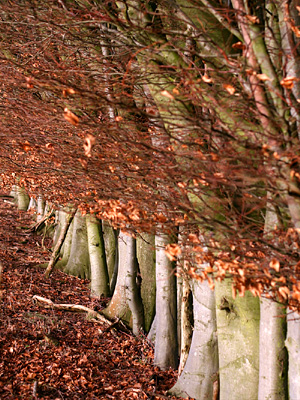 8. A line of beeches on the path near Clock Barn Farm. Photo by Ed Mullett.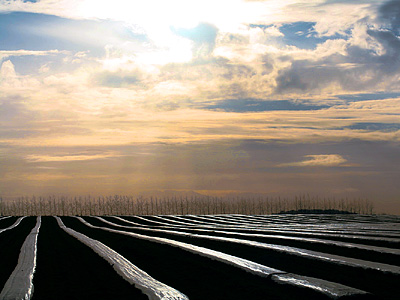 9. A field near Clock Barn Farm. These peculiar plastic coverings are known as polytunnels. Here they're used for growing strawberries. Photo by Ed Mullett.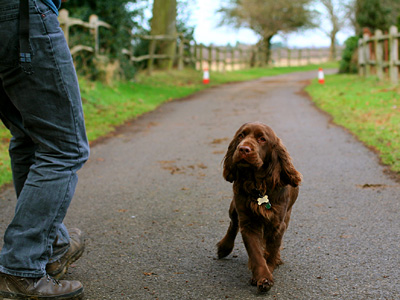 10. We met this friendly chocolate spaniel on the lane near Clock Barn Farm. Photo by Ed Mullett.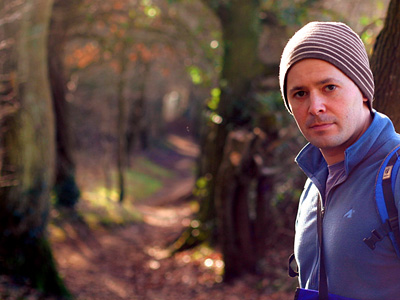 11. On the path into Busbridge Woods. Why so serious? Photo by Ed Mullett.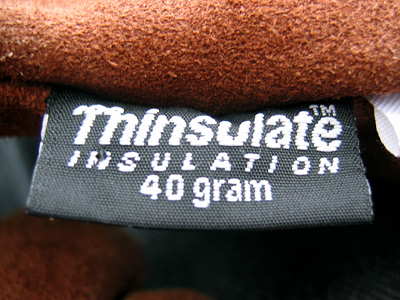 12. Experimenting with the macro setting on my camera. These are my gloves – it was a chilly day.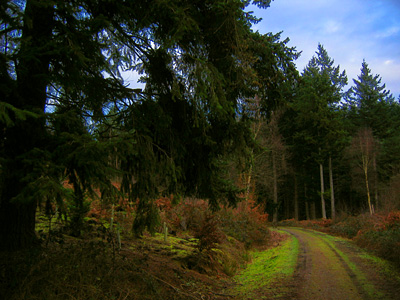 13. The logging trail through Busbridge Woods. This was our picnic spot.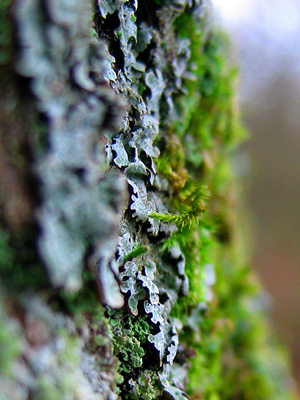 14. Moss and lichen on the bark of a tree at Winkworth Arboretum.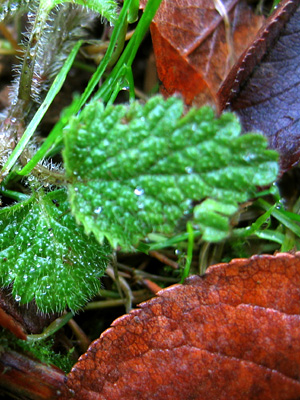 15. Dew on leaves at Winkworth Arboretum.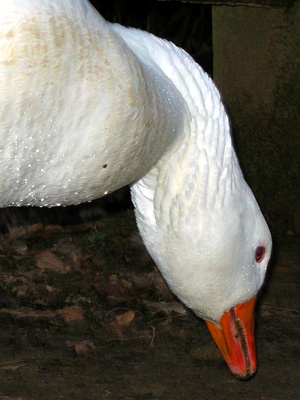 16. A goose feeding at Winkworth Arboretum. I think it's an Embden.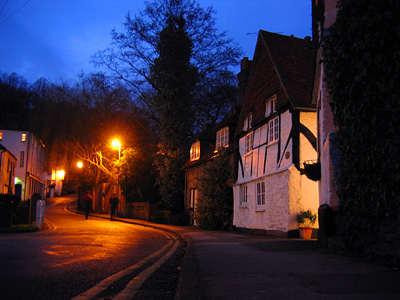 17. Nightfall and we're back in Godalming. This is the lane leading up to the railway station.
And that's it for today!
Thanks for reading,
— DW