About a month ago, The Times newspapers approached me for help with running a special series of guided country walks for their readers.
So far we've been out four times, to four very different destinations all over the country: the Chiltern Hills, Hampstead Heath, Loch Ordie in Scotland, and most recently the Mendip Hills near Bristol.
Here's some coverage of last weekend's walk. Clicking the screenshot below will take you to the Times article.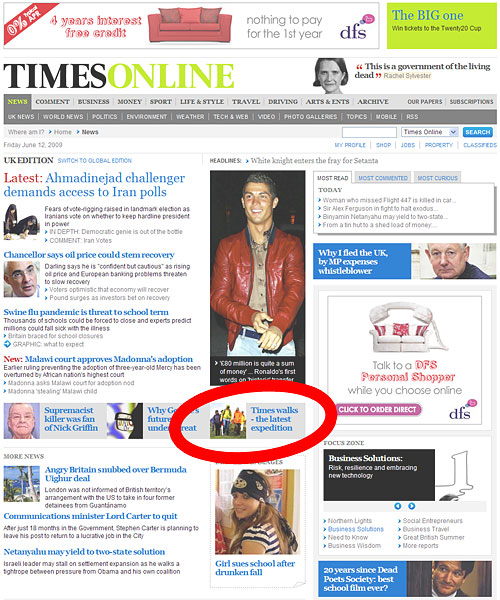 You can see photos from this day out on my Flickr stream here.
At the moment, there are still two more Times Walks open to sign up for:
a) Sunday July 12th: an expedition to Pistyll Rhaeadr, the highest waterfall in Wales, with myself and Paul Sanders, the Times Picture Editor, and
b) Saturday July 25th: a walk near Aylesford Priory in Kent, with myself and Times correspondent Ruth Gledhill
If you're interested, visit the sign-up page for Times Walks.
More updates to follow soon. Please keep in touch –
David