Just back from the first walk of the year, a test run of a new route for me. Ben, Felipe, and I walked from Canterbury to Whitstable in Kent, along the course of the Crab & Winkle Line, one of the world's first passenger railways.
Too whipped to do much more than post a couple of snaps from the day. I'll get around to posting the full photo stream later.


Felipe and Ben in blizzard conditions, standing on the path of the old railway line in Clowes Wood.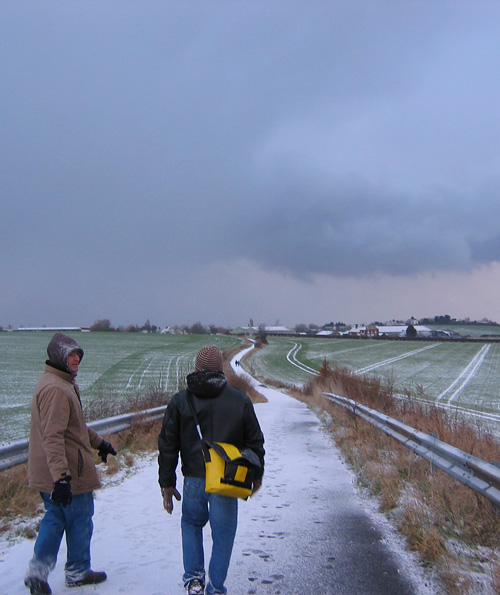 More snow squalls ahead. Here we are on the track into Whitstable.