Except we're not.
Yes the clocks went back yesterday, and yes according to my favorite online UK weather source Metcheck (thanks Dale) it's about to feel very cold …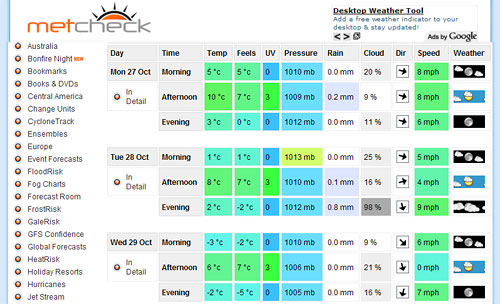 but I'll still be doing walks through the rest of the autumn and winter. It's a great time to get outdoors.
This week's tentative schedule: Leeds Castle on Thursday, the New Forest on Friday, and a trial of a new walk from Canterbury to Whitstable on Sunday. Call or email if you're interested in the Sunday walk – I can send you details.
Given the lack of posts on ECW over the spring and summer months, you may be forgiven for thinking that there's nothing going on here. In fact, a LOT has happened. I've got photos from over 20 walks to post, so look out for these in the days to come.
— DW